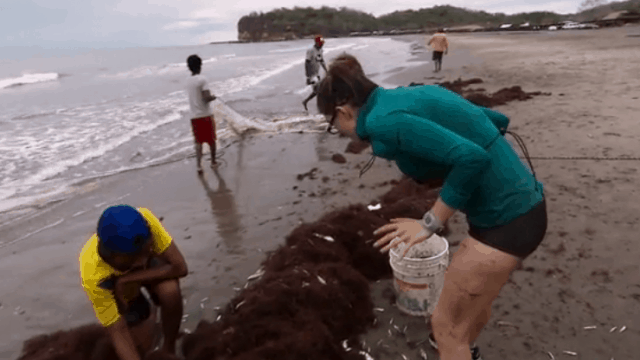 On Friday's episode of The Amazing Race, racers have go mud-diving in El Tutomo, a Colombian mud volcano, to retrieve an emerald. Needless to say, the end result is not pretty. "You look like Gollum," Tyler tells a mud-covered Korey as he climbs out in the exclusive sneak peek above. "Looking for the ring!"
The Amazing Race's Phil Keoghan defends social media theme: "We're embracing the zeitgeist" That's not entirely inaccurate, since Korey drops the emerald on his way down. Check out the full clip above to see if he finds it again.
Meanwhile, going after Lord of the Rings is a bit harsh don't you think?  Then again, The Amazing Race can get pretty harsh, especially when the competition is stiff.  So far the season is off to a great start and we expect the action to continue into tonight.
What do you think of The Amazing Race so far?  Surprised?  Pleased?  Let us know in the comments!
The Amazing Race airs Fridays at 8/7c on CBS.