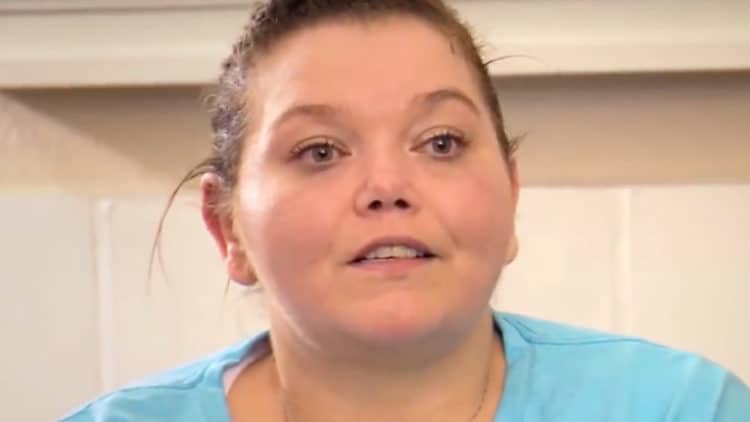 Anyone who has ever tried to lose weight knows that even dropping 5-10 pounds can be extremely difficult. With that being said, many people probably can't even imagine what it would be like to have to lose hundreds of pounds. For Brittani Fulfer, however, that was the harsh reality. At one point, she weighed in at over 600 pounds. Brittani decided to document her journey on the TLC series My 600-Lb Life, and fans got to see a behind-the-scenes look at her life and her daily struggle with unhealthy eating habits. Since the show though, Brittani has managed to turn her life around and become one of the series' success stories. Keep reading to learn more about Brittani Fulfer's transition since My 600-Lb Life.
Brittani's Story
When people reach a certain weight, it can be easy to judge them and assume that their weight is the result of gluttony and laziness. In reality, however, many of the people on My 600-Lb Life (including Brittani) are simply using food as a coping mechanism to deal with trauma. During Brittani's episode, she shared that she was a victim of sexual assault when she was younger which eventually caused her to start overeating.
Over the years, Brittani got so heavy that she was unable to do simple daily tasks. On top of that, she was in endless physical pain and her mental health wasn't in the best place either. At one point she even said, "Most of the time I'm like, 'Maybe it would be better if I just don't wake up, because every single day, I look at myself in the mirror and I'm like, 'What did you do to yourself?' A human body should not look the way my body looks. It is the most disgusting thing in the world. I am so big that I am almost to the point where I can't even take care of myself."
She decided to seek the help of Dr. Nowzaradan who instructed her to start following a 1,200 calorie-a-day diet. While lots of My 600-Lb Life cast members really struggle to lower their calorie intake, Brittani managed to get it together and qualify for weight loss surgery. She was also very fortunate to have the love and support of her husband who was determined to encourage her instead of enabling her.
Brittani's Incredible Weight Loss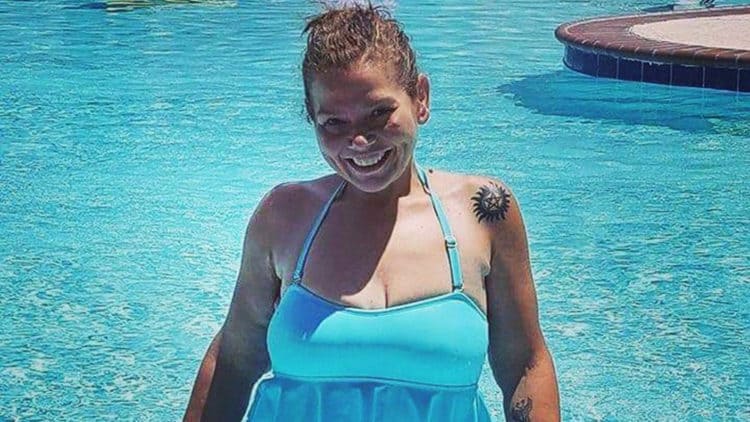 Episodes of My 600-Lb Life typically end shortly after cast members undergo surgery, so viewers don't always get to see the complete transformation. Since being on the show, Brittani has lost more than 330 pounds and she has committed to living a healthier lifestyle. In addition to her weight loss surgery, Brittani also underwent skin removal surgery. Not only has her quality of life improved in the physical sense, but she's much happier overall.
Brittani has also been undergoing a treatment called transcranial magnetic stimulation (TMS) to improve her mental health. According to the Mayo Clinic, "Transcranial magnetic stimulation (TMS) is a noninvasive procedure that uses magnetic fields to stimulate nerve cells in the brain to improve symptoms of depression. TMS is typically used when other depression treatments haven't been effective."
For those who were wondering about the status of Brittani's relationship with her husband, Bill, the good news is that the couple is still together and going strong. On top of that, Bill has even gone on a weight loss journey of his own and he's shed some serious pounds.
What's Next For Brittani?
Although Brittani's journey hasn't been easy so far, she's very committed to continuing on her current path and maintaining a healthy weight.  Unfortunately for those who would love to keep up with Brittani these days, she doesn't appear to be very active on social media at the moment. Although she does have an Instagram account, it is currently private. With that being said, however, Brittani has been very active on social media in the past so there's a chance she may decide to start posting again.
As of yet, she hasn't shared what her plans are for the future, but for now, it looks like she's enjoying every moment that life has to offer. She is a very proud aunt and spending time with her family is one of her favorite things to do. Some people have wondered if Brittani and Bill plan to have any children of their own but she hasn't yet revealed any information on that subject.  No matter what Brittani decides to do next though, her health will be her top priority.