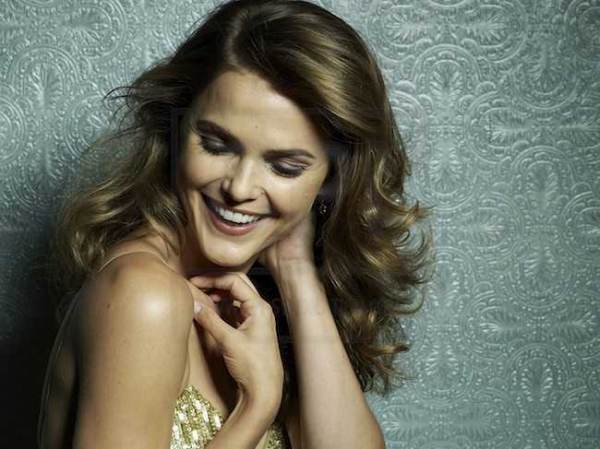 FX has given a series order to its first new drama of 2013. The Americans, starring Keri Russell (Felicity) and Matthew Rhys (Brothers & Sisters) as married KGB agents posing as Americans in the Reagan era, will begin production this October for a debut in early 2013, where it will join the likes of Justified and Archer on the network's winter schedule. The show had been in development since last October.
The Americans will be the second period drama airing on FX this season, following American Horror Story: Asylum which will take place in the 1960s. Interestingly, the couple aren't quite what they seem on more than one front, as the marriage they have was arranged to further embed them into society, their children have no idea what they do, and one of them is becoming much more comfortable in America than the other would like.
It sounds like it'll be a pretty natural fit for FX, whose dramas tend to come off as dark/edgy but actually have an undercurrent of humor running through them. The network recently ordered a drama pilot for The Bridge, an adaptation of the internationally acclaimed crime drama Bron, that will be in contention for a spot on the schedule in the near future.
In addition to Russell and Rhys, The Americans stars Noah Emmerich (Little Children) as the couple's neighbor that works as an FBI agent in counter intelligence. The show was created by Joe Weisberg (Falling Skies) and will be executive produced by Graham Yost (Justified), Justin Falvey (United States of Tara), and Darryl Frank (Las Vegas).
Will you be watching The Americans when it premieres next year? Do you think it will fit in with the rest of the FX line-up? How much material do you think can be wrung out of this premise?