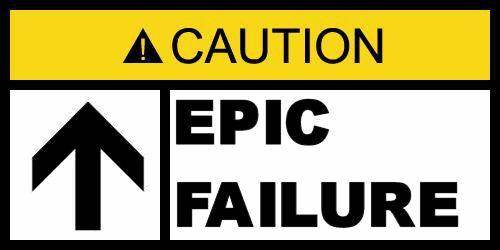 So here we are for the second edition of the midseason 'Ish List (read Part 1). I am glad I split the list into two, because I had to subtract and add new entries this week due to the recent shenanigans in the entertainment world. The first five are a lock (especially after seeing Carlos Solis' machinations this past week on Desperate Housewives). So without further adieu, let's round out the most inane and insane of television at the moment.
6. The Media… ALL of Them…
The Nielsen Ratings System was saved for this slot, but due to the tomfoolery that was the evening news this past week and half, I had to bump them for the media's wayward definition on what they call news.
Everywhere I turned this past week and a half, I was bombarded by and had to defend people I really don't care about. For instance, Chris Brown, Mike Huckabee, and Tiger Woods. The media has a knack for not leaving things alone that they should just let go. It is apparent nowadays that journalists are trying to stir trouble instead of reporting something that's going to benefit their viewers in some shape, way or form. Tiger Woods and Chris Brown's private lives? Who cares? Is that going to affect me going to and from work every day? Or is it going to jeopardize my job, for Christ sakes? Keep entertainment news in the entertainment section and not as top news where it dominates most of the news broadcast. And that sentiment goes to ALL news channels!
7. The Nielsen Ratings System
Earlier this season there was a big "development" in the new system implemented to include DVR data along with the ratings of a television show. The Live Plus Seven data showed jumps in viewership for a lot of low rated shows as well as top rated shows. There was 50% or more increase in viewers for shows like Dollhouse, Eastwick, Fringe, and 90210. But Dollhouse and Eastwick still ended up being canceled and there was talk that Fringe may join them in TV heaven. Eastwick was actually beating Jay Leno in the ratings game, but it wasn't enough for ABC to save it.
So the question is: if we are using the Live Plus Seven data to include the new trend of DVR viewing, then why do those shows that improve in DVR playbacks still face cancellation? This isn't a Fringe, Dollhouse, or Grey's Anatomy gripe. It is a gripe in how TV viewers are counted in the ratings game, which is already lopsided, because not every household has a Nielsen box on their TV. There are so many holes in the way Nielsen operates and how ratings are calculated. Who here thinks that it's about time that someone stands up to the behemoth that is Nielsen and demand a proper representation of TV viewers – a.k.a. an overhaul of the ratings system? We need change, America!