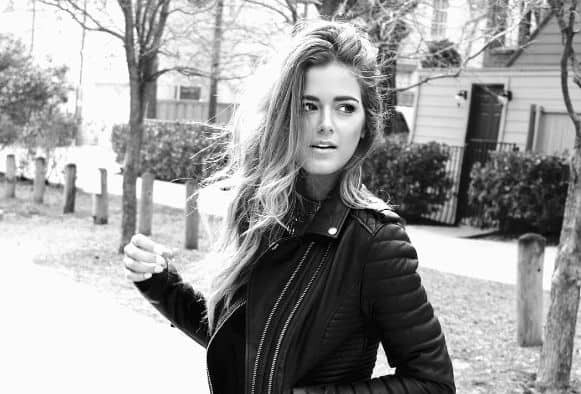 I just read an article over at Celebritytoob explaining why JoJo Fletcher is going to be one of the first Bachelor contestants to actually stay famous even after the show concludes.   The reasons are going to shared below.  JoJo is a 25-year-old stunner from Texas who unfortunately is rumored to get the boot after the show's finale tonight.  It's expected that Ben Higgins will in fact remove her from the show before it ends so that he can propose to Lauren Bushnell.  But even if she "fails" to win Ben's heart, there's reason to believe JoJo will have a great life after the show.
Here are the three reasons that we read:
She's gorgeous
There have been plenty of beautiful contestants on The Bachelor but Jojo happens to be stunning.  And not just reality TV beautiful.  She's model beautiful.  Judging by her Instagram account you can already tell she's probably gearing up for a gig.
Could she follow the footsteps of Brooke Burke?
I could easily see Jojo Fletcher falling right into the same kind of career that Brooke Burke has/had. Remember Wild on E? That's exactly the kind of show Jojo would be fit for. Remember she's still only 25 so it could easily work. MTV would be a perfect landing spot for the Texas Beauty. Have her go around hosting Spring Break events on television. Stuff like that. She could do a travel show. Honestly the world is her Oyster.
Already huge on social media
Jojo has amassed over 470K followers on Instagram and close to 60K on Twitter. These are not small numbers. If you can't figure out a way to make money off of those numbers then you have issues. And she's done this all in one season just for being on The Bachelor.
Do you agree with these reasons or do you think that JoJo is going to fade away into obscurity?  Remember, I'm not a fan of The Bachelor.  I don't condone the show at all (in fact I wrote about it today).  But I am a male and I must say I agree with the above points.   If JoJo plays her cards correctly she can parlay all those social media fans into stardom.  The wild card here is that none of us know if she'd be tough to work with.  She seems sweet enough though right?