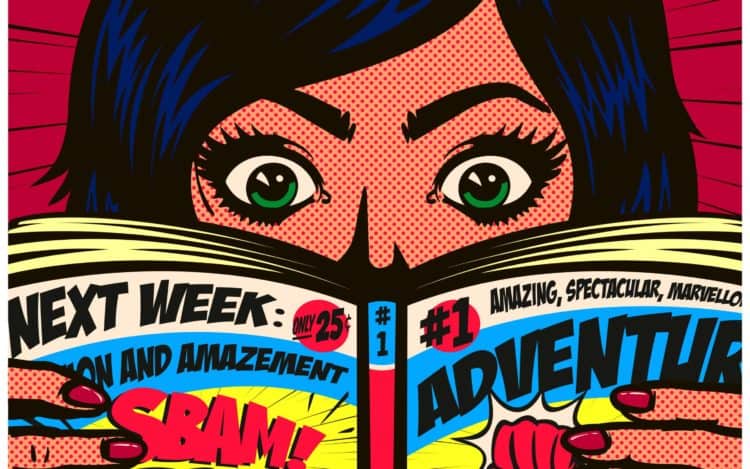 A surprising amount of productions, both in series and movies, are the children spawning from their graphic novel parents, and few outside of the graphic novel sub-culture are aware of this. Graphic novels are not comics. Comics are shorter periodicals with their stories being conveyed over a series of issues, whereas graphic novels are much longer in length and tend to be much more complex in intentions conveyed throughout their stories. Graphic novels can also be an anthology of a series of issues of comics wrapped up in thick bindings.
In MOST cases, the literature that inspired their cinematic counterparts is superior in nearly all aspects (like the literary series of Harry Potter, Lord of the Rings, Watchmen, etc.), but there are exceptions to this reality. We will take a look at both cases in the list of cinematic productions based off of graphic novels below. This doesn't include issues of comics (like Superman) or manga (like Attack on Titan or Vinland).
V for Vendetta
Written by Alan Moore, with the series spanning in publication from 1982-1989, V for Vendetta is quite a unique concept. Focusing on resistance to authority in a scarily realistic totalitarian society where government surveillance of civilians and the enforcement of conformity are easily looked-over norms, V for V subtlety encourages readers to "wake up" to their voluntary oppression and stand up for one's values. The universal theme is that a government should fear its people, not the people fearing the big brother government.
The 2005 namesaked movie of this starred Natalie Portman. Like all Hollywood productions of their literary muses, the movie of course beefed up the dramatic scenes with special effects, removed some aspects of the graphic novel, added some scenes that were nonexistent in the literature, and increased the number of fight scenes for visual appeal. Nonetheless, the movie is decent and conveys the motives of the government terrorist/protagonist for the people true: the necessity to be an agent of change in a system that is broken and morally wrong due to the fact that it robs people of their ability to express free will and free thought.
Watchmen
Another Alan Moore banger written and published in issues throughout 1986-1987, but packaged as a graphic novel in the 90s. This is perhaps the most "realistic" (because what is reality anyways?) comic book-turned-graphic-novel portraying the complexity of vigilante superheroes interacting with the rest of the world. Superheroes, much like everyone else, experience moral struggles, a key concept in Watchmen that dethrone them from their pedestals and illustrate their connection with ordinary people. This is a widely renowned and lengthy graphic novel well worth the read.
Its movie was released in 2009 that many consider to be a bastardized version of a very unique and nuanced story too unfilmable and its Rotten Tomatoes score of 64% validates this statement. Some stories are just too fantastic to be successfully translated into film; some things are best left to the imagination.
However, HBO's late 2019 Watchmen-inspired series, Watchmen, flipped that Rotten Tomatoes score to a 95%, and with good reason. Unlike the movie, the series isn't a recreation of the graphic novel; the series rather takes place in the future of the the graphic novel's world and creates its own unique story. The series' story is enthralling to say the least, dealing with modern issues of hidden political agendas, racism, police authority, and mortal man's never-ending quest to exert their will upon the rest of the world backed by the ultimate power of a god.
300
Frank Miller wrote the historically-inspired 5-issued series-turned-graphic-novel in 1998. It directly deals with the real Battle of Thermopylae in 480 BC where 300 Spartan and 700 Thespian Greeks stood against an ancient Persian army of 100,000-150,000 soldiers. The graphic novel romanticized and idealized this famous historic last stand.
The 300 movie arrived in 2006 with names like Gerard Butler and Lena Headey starring in it. The interesting thing about the movie is that it seemed to have revolutionized cinematic fight scenes with its dramatic slow motion stop-and-go CGI amputations. Its visual effects of watercolored polarized backgrounds and heavy sepia effects were similar to that in which the graphic novel tried to express, thus creating a proper union of literature and film.
Kick-ass
Kick-Ass was originally written as a series of graphic novels by Mark Millar starting in 2008. This is the story of an average bullied New York nobody teenager who was pushed too far by the injustices of his world. His love of comics inspired him to make a spandex suit of his own and walk the alleyways of New York patrolling as a vigilante. This graphic novel series is a bit like Daredevil or Spider-Man, but without any superpowers whatsoever. Knowing this, it comes as no surprise that Kick-Ass's protagonist, "Kick-Ass" gets his butt kicked throughout the whole series pretty much. It's a believable story about teenage angst-turned vigilante due to a love of comics; that's what makes it an interesting series.
The first volume of the Kick-Ass series was turned into a movie in 2010 and had the likes of Nicolas Cage in it. It's not uncommon for a film adaptation to not quite live up to it's literary predecessor. This is the case for this movie.
Scott Pilgrim
Scott Pilgrim is a six-volumed series written by Bryan Lee O'Malley throughout 2004-2010. It was originally published in black and white, but received the colorization treatment later in 2012. Both the series and movie specialize in merging the worlds of average seemingly scrawny slacker part-time musicians (who can't relate to at least one of those in their early 20s?) with the immense world of gaming and fantasy. O'Malley brings to life super-human martial arts, Zelda ballads, real-life Super Mario coins, music of angst, and video game photography effects into one coherent believable piece of art.
The movie adaptation was released in 2010 starring Michael Cera and did the comic series it's based off of justice. The cinematography and style of shooting combined with comic book-like special effects made the movie truly one of a kind.
Other notable graphic novels that inspired their counterpart on-screen productions include:
Batman: The Dark Knight Returns written by Frank Miller in 1986
Batman: The Killing Joke written by Alan Moore in 1988
The Walking Dead first written in 2004 by Robert Kirkman
Hellblazer (Constantine) originally written by Alan Moore in 1988