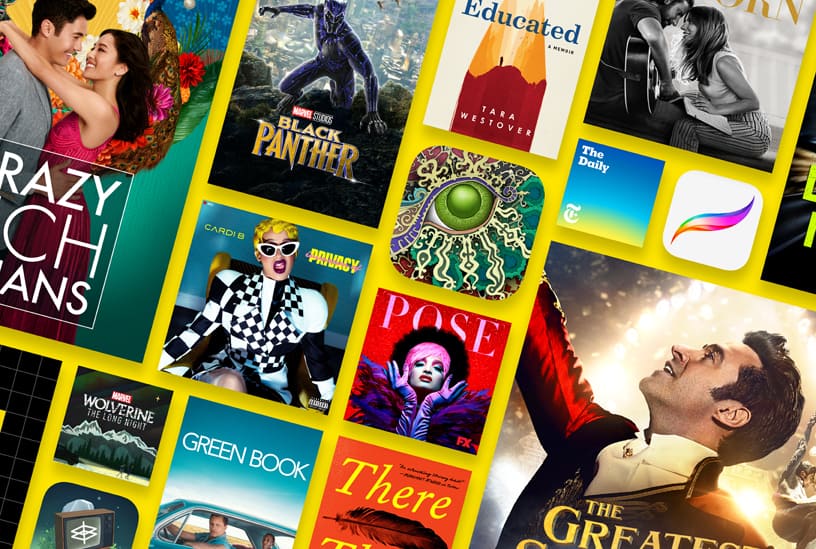 And so, with decidedly mixed feelings, 2018 comes to a close.  It was a hard year in many ways for a great many people (myself included), but, as ever, at least we had the movies.  More than that even, all of the arts appeared to be firing on all cylinders this time around, resulting in a gangbusters year for movies, music, tv and books.  I discovered great new podcasts and rekindled my love of near-and-dear series that have grown with me since childhood.  And in an age of extremism, of Trumpism — where cruelty, in fact, has always been the point — these are the wonderful works of art that have seen me through to 2019.
Best Movie: Hereditary — 2018 was a truly stellar year at the movie theater: a genuine embarrassment of riches that saw amazing, one-of-a-kind features coming from the unlikeliest (and most historically maligned) kinds of voices that Hollywood rarely gives a chance.  We saw masterpieces directed by African Americans and Asians, from Women and from LGBT community.  And, of course, we saw a whole new generation of first-time filmmakers take up the mantle laid down by prior classes of cinematic creators.
Perhaps the best of these fresh-faced directors is Ari Aster, the one-of-a-kind talent whose singular imagination birthed what is unquestionably the best movie of the year: A24's horror-drama Hereditary.  I've already written extensively on the subject of the film since its summer debut, so let it suffice to say that there's so much more to this film than meets the eye.  Unwaveringly an intimate family drama about the dysfunctions brought on by relational strain and unraveling mental health — even when all weird stuff starts happening — it has proven to be the most affecting and nuanced film released in 2018.
Best TV Series: Mystery Science Theater 3000: The Gauntlet — The sad fact of Millennial life is that the days of cable TV access are a thing of the past.  While I have always been more of a movie guy than a TV guy per se, I cannot help but miss a lot of the great shows that I simply don't have easy access to while working solely off of streaming services like Netflix and Hulu.  Every great now-and-again, however, something amazing makes its way down the streaming pipeline and scratches whatever lingering itch remains for the kind of serialized entertainment television necessarily provides.
And although a great many Netflix series have been knocking it out of the park in 2018, the best of the lot has undoubtedly been the twelfth season (the second in its recent streaming-era revival) of the cult comedy series Mystery Science Theater 3000.  Subtitled The Gauntlet, the latest season of MST3K picks up right where the last left off, with hopeless human protagonist Jonah being subjected to the worst movies ever made with his robot companions Crowe and Tom Servo, who mock the films mercilessly in a desperate attempt to keep what little remains of their fractured sanity.
Unlike the previous season, The Return, The Gauntlet sports only half as many episodes in an effort to keep the series as fresh, funny and high-quality as possible.  And though I missed what otherwise would have been the second half of the season, there's no denying that the decision greatly benefited the show.  The individual episodes were funnier than they've ever been before, with better and more varied comedic asides throughout the runtime of the so-bad-its-good movies the series riffs on and even a surprising number of gut-busting musical numbers from the characters in the peanut gallery.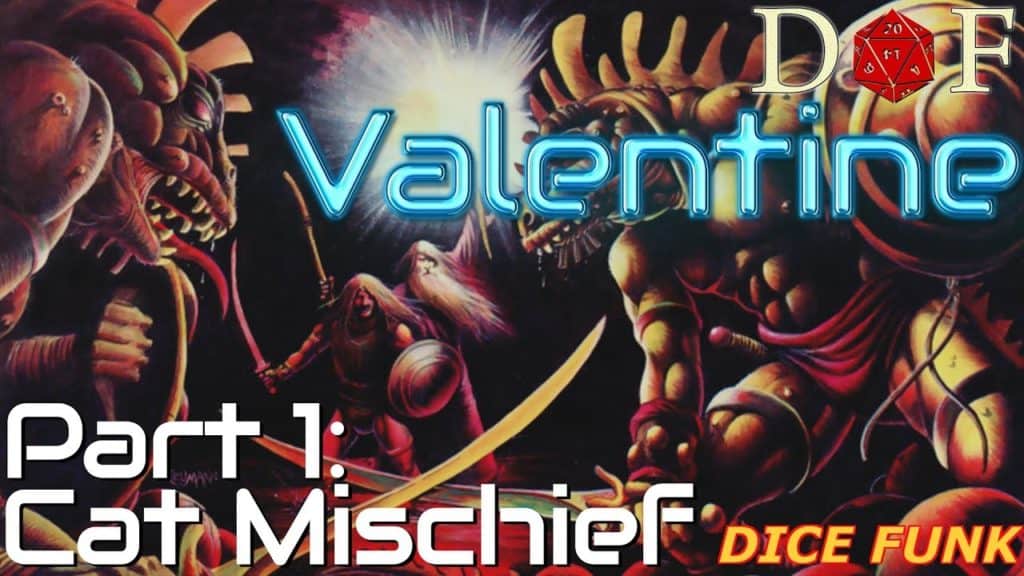 Best (Narrative) Podcast: Dice Funk — Okay, here I might be cheating.  I am a prolific listener of podcasts (thanks in no small part to a 4 hour round-trip commute between home and school every day) and I've grown addicted to too many amazing audio series to narrow it down to one-and-only-one recommendation.  There is, however, a clear dileneation between narrative podcasts (like The Adventure Zone and Critical Role) and informative podcasts (like You Must Remember This and This Had Oscar Buzz): between those trying to tell a grand story across its run-time like some kind of modern day Little Orphan Annie and those that teach us something more straight-forwardly.
And while there were a great number of deserving stories whispered in my ear during my daily commutes, none of them were so powerful, moving and overall worthwhile in terms of their 2018 content as Dice Funk, an off-beat D&D podcast where Dungeon Master Austin Yorski guides his players through an increasingly bizarre hybrid of fantasy, modern day and sci-fi settings.  Each season of the podcast is a completely different, self-contained story — featuring completely different characters and a completely different storyline for them to deal with — and 2018 saw the start or completion of two of its best yet: a modern-ish day series of urban heists and an operatic sci-fi adventure.
Dice Funk has a particular feel to it that's different from any other podcast of its kind.  Its narrative construction is a lot looser than, say, Friends at the Table, and its stories are a lot more irreverent than something like Critical Role.  Although it's about as experimental as The Adventure Zone, the fact that the game isn't kept 'all in the family' ultimately makes it a lot more idiosyncratic than the McElroys' podcast.  It is, perhaps, an acquired taste, but the variance between seasons, excessive back-catalog of content and all-around high quality means that there will undoubtedly be something for everyone, so long as they're willing to give it a try.

Best (Informative) Podcast: The Faculty of Horror — Here, too, there is so much to choose from that it hardly seems fair to limit myself to only one series.  After all, anybody interested in the weird world of movie awards season will probably be interested in This Had Oscar Buzz.  Anybody wanting to keep up-to-date on the latest movie news will probably want to subscribe to something like Screen Talk or Little Gold Men.  For older, more time-tested viewing, something like You Must Remember This or Unspooled will serve all the better.  And with countless McElroy Shows (My Brother, My Brother and Me / Sawbones / Shmanners / Bunker Buddies, just to name a few), or series like Podquisition, Gastropod and Into It to also choose from, it really is more about what interests you than anything else.
But for me, in 2018 and elsewhere, what interests me is movies.  Specifically, what interests me is horror movies.  And for that, there is only one podcast around that goes into the kinds of deep, researched, academic dives that make me appreciate the movies that I love even more (to say nothing of the ways in which they have introduced me to great new passions within that genre over the years).
The lovely ladies of The Faculty of Horror are a pair of academically inclined horror fanatics who are willing, month after month, to put in the hefty research and inspective viewing that yields fascinating insights into the best and most interesting horror movies around: from time-honored classics like Rosemary's Baby (1968) and Halloween (1978) to contemporary oddities like Martyrs (2008) and Pontypool (2008).  Their latest episodes covers my favorite movie from 2017 (and constant obsession throughout 2018), Mother!, while the episode before that covered a pair of fascinatingly complimentary films, The Stepford Wives (1975) and Get Out (2017).  Hostesses Alex West and Andrea Subissati are the gold standard against which any film podcast must necessarily be judged.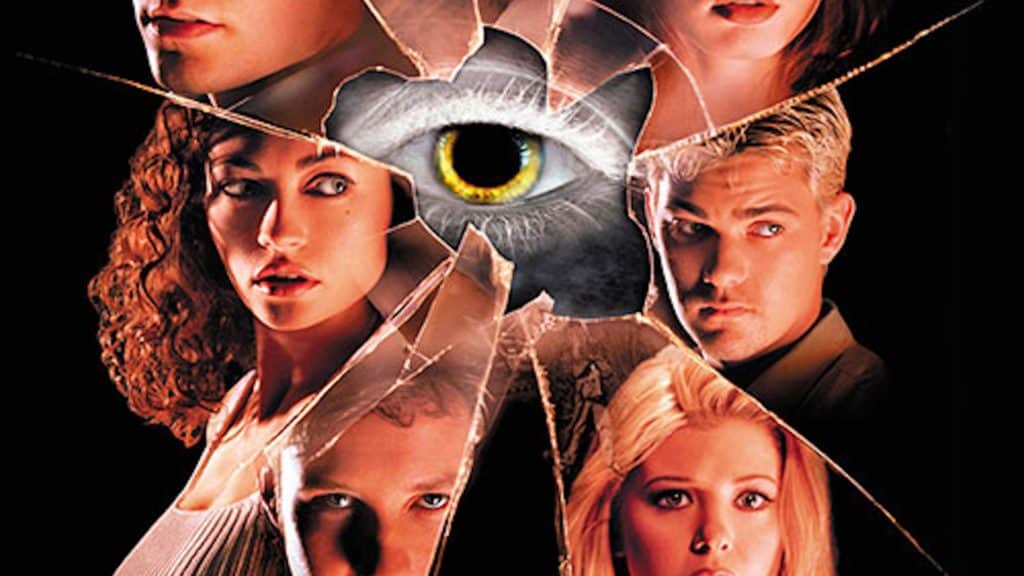 Best Book: The 1990s Teen Horror Cycle: Final Girls and a New Hollywood Formula — Speaking of The Faculty of Horror, there's no reason why their insightful deep-dives into the unsettling world of horror films must necessarily be confined to the airwaves.  Both women responsible for it have written extensively on the subject via a number of publications, be it genre-centered periodicals to stand-alone books, and 2018 saw one of the best yet in this line.
Faculty member Alex West, in her follow-up to 2016's resplendent Films of the New French Extremity: Visceral Horror and National Identity, deeply and meaningfully explores the often overlooked latter decades of the slasher film cycle that, by most accounts, began with Halloween.  In a worthy extension of Carol Clover's seminal Men, Women and Chainsaws: Gender in the Modern Horror Film, West offers a close analysis of films like Scream (1996), I Know What You Did Last Summer (1997) and the criminally underseen Idle Hands (1999).  Any fan of her aforementioned podcast, or of the subgenre in general, would do well to pick up a copy as soon as they can.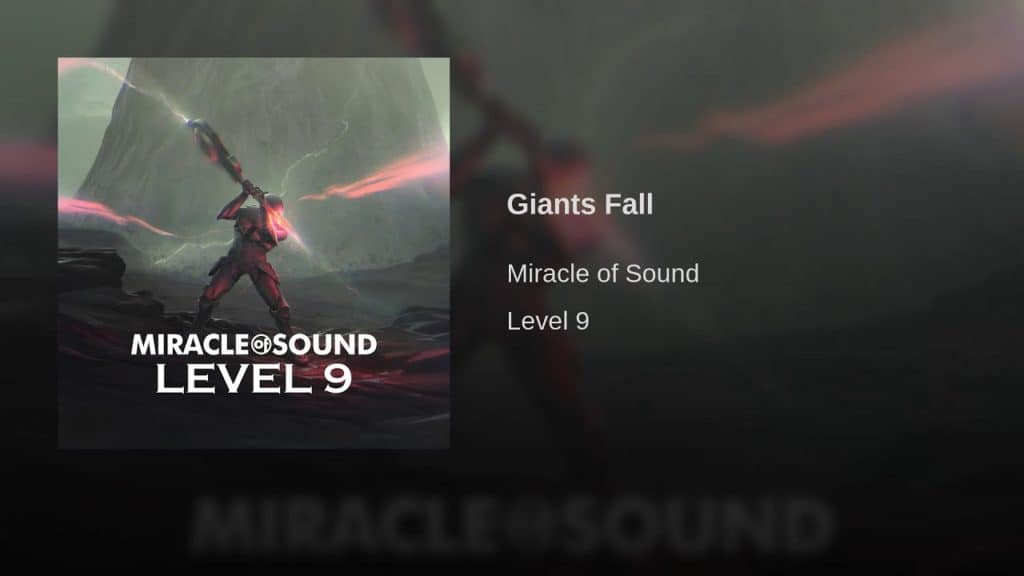 Best Album: Level 9 — While I wouldn't exactly call myself a music guy (my brother, after all, is the aural-obsessive in the family), there is no getting past the fact that the rhythmic grooves of the past 365 days have helped me through some rather trying times.  Whether it's the late-year discovery of Frank Turner's Be More Kind, the hypnotic rhythms of A Star Is Born or laughingly drowning out my mother's more traditional holiday tunes with the irreverent A Very Spidey Christmas, 2018 was overwhelming a year when we needed a little bit of harmonic cheer.  And, thank God, every understanding soul brought their A-game with them.
As has been the case with every year since discovering him on Podquisition, the annual Miracle of Sound album, which collects all of his amazing music from the preceding months, was the best of the lot.  Level 9 is truly a wonder: an experimental mixing of styles, genres and influences that is embarrassingly far ahead of its nearest competition.  With the Red Dead Redemption-inspired Setting Sun and Redemption Blues, I came dangerously close to converting to a full-on country fan (and would, too, if the rest of the genre was even half as good as those songs are).  The vicious sarcasm of the Fallout-inspired Starting Over and the Far Cry-inspired Savior's Seed made the pair fitting anthems for this often-infuriating year, and The Death of Rock 'N' Roll might just be the single most addictive piece of music I've ever had to struggle against playing just one more time.  It's a remarkable collection, made up of truly miraculous music, that more than lives up to its composer's lofty moniker.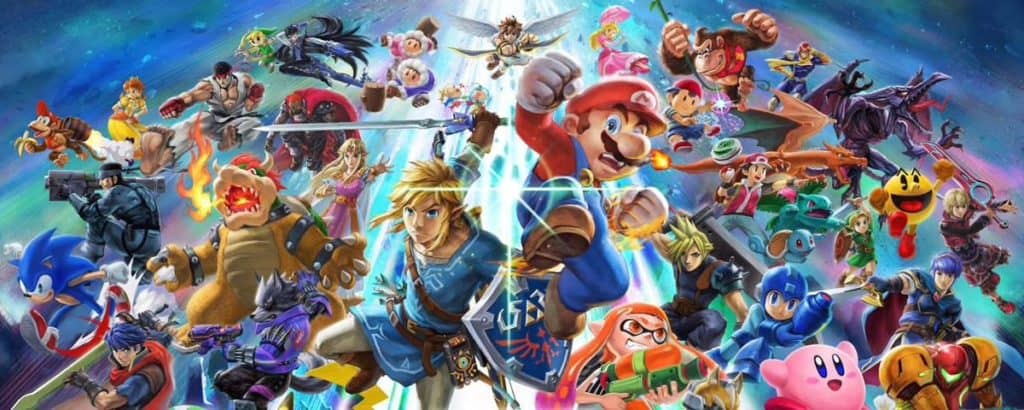 Best Videogame: Super Smash Bros. Ultimate — As a child of the late 80's, there's a particular narrative and graphic aesthetic I look for in my videogames.  I grew up on games like A Link to the Past and Super Metroid, and, sadly, most AAA releases just don't do it for me.  I like my retro side-scrollers, turn-based RPGs and Metroidvania adventures, and leave the rest by the wayside.
The one exception to this is fighting games.  Forever my favorite genre, these are basically the only reason I own any modern consoles.  The X-Box sitting in my living room merely gathers dust between bouts of Killer Instinct and I rang in the new year by duking it out with my wife in Mortal Kombat X.  Ever since playing the first game on my N64 as a kid, however, my favorite fighting game franchise has been Super Smash Bros.
A dedicated Kirby player at heart, I have obsessively played through each franchise instalment as it came out.  Even when my family lacked a GameCube growing up, I still managed to get my fill of Melee at friends' houses or in my orthodontist's waiting room before appointments.  I owned a copy of Brawl before I ever owned a Wii (courtesy of my then-girlfriend / now-wife owning the console) and I absolutely owned Smash Bros 4 on both the Wii U and 3DS.  So you better believe that Ultimate, the latest entry into the decades-spanning game franchise, is the 2018 release that most immediately and most acutely has consumed my attention this last year.