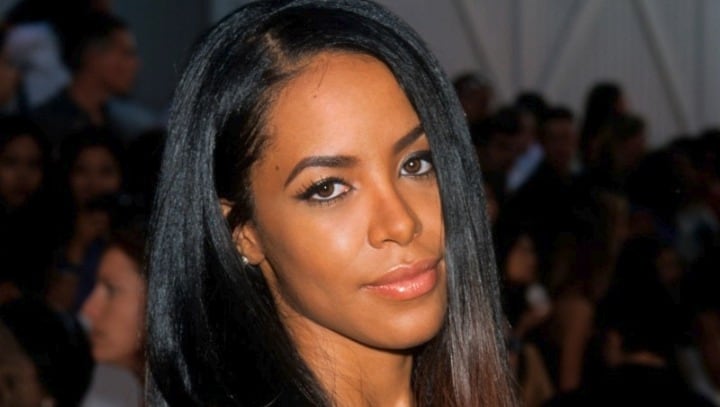 During her career Aaliyah seemed untouchable when it came to reviews. She obtained a few of them that were anything but complimentary, but not until she starred in Queen of the Damned did any of them get so bad that they could have ruined her career. Even then she kept on moving forward since she had a such a positive image of herself and her fame that it didn't mar the joy she got from performing. This was a special kind of woman that had a lot more to offer the world in terms of her talent and ability, but as many people know her life ended tragically at the age of 22 when a jet that she and several others were set to take off in went nose down in a marsh and exploded, killing everyone aboard. It was inscribed on her casket that the world was given a queen, but unfortunately her time was too fleeting to truly build her empire. Thankfully however we still have her legacy to enjoy in lieu of her absence.
Here are some of her best songs from TV and movies.
5. The Oscars – Journey to the Past
Aaliyah had the support of her family and friends throughout her career and no matter how many people tried to tear her down, and there were a few, she kept pushing forward and did her absolute best to shine as only she could. Even her mid-level efforts made a lot of people look positively drab on their best day, but the great part about Aaliyah was that she wasn't out to make people look bad, she was there to help lift them up and make them feel good about what they were doing. She wasn't so much a vindictive person as she was an individual that loved what she did and enjoyed being on stage with those that helped her get there.
4. Romeo Must Die – Try Again
It's amusing that Romeo Must Die got so many less than positive reviews since it was number 2 on the charts for a while. It's true that Jet Li doesn't exactly have the best chemistry with a female lead in any movie but his presence is still hard to deny since he's the perfect lead in just about any action movie. In this movie his character breaks out of jail when he gets word that his brother's been killed and makes his way to America where he meets Trish, played by Aaliyah, in an attempt to find out just who did the deed. As the movie progresses their chemistry wasn't that great but it did manage to inject a bit of humor into their scenes.
3. Next Friday – I Don't Wanna
This was likely the least favorite of the Friday movies as the first and third were those that got the most attention. But this sequel was still funny as it features Ice Cube as Craig again and this time he's been shipped out to Rancho Cucamonga to live with his uncle and cousin for a while when the guy he beat up in the first movie busts out of jail. The only problem is that he doesn't find it any easier to get along in the suburbs than he does back in his own hometown on account of the fact that his cousin and uncle live just a few doors down from some very angry Hispanic brothers that are more than a little bit shady.
2. Varsity Blues – If Your Girl Only Knew
Ah yes, the whipped cream bikini. This was the moment when Mox realized that he was a better person than some folks thought he was and decided to say no to the advances of the head cheerleader, especially considering that she was still Lance's girlfriend, kind of. Plus he had his own girlfriend and a head filled with so many ongoing issues that starting another controversy in his life just didn't seem like that great of an idea. But seriously, how many guys could possibly turn down the sight of Ali Larter wearing nothing but whipped cream? It's a strong individual that would be able to say no, so good on Mox.
1. Aaliyah – Are You That Somebody?
Admit it, if you had a pet and they started talking so that you could understand them you'd probably be a little freaked out. Dr. Dolittle was given that ability as a kid and then taught to block it out, only for it to appear later on as an adult. So yes, it was obviously a bit freaky to start talking to animals in their own language and realize that they understood him and vice versa. But throughout the movie it was a good bit of comedy to see how he helped so many animals as well and some of their ailments were actually kind of hilarious.
Aaliyah was taken too soon, and the world was diminished just a bit for that loss.