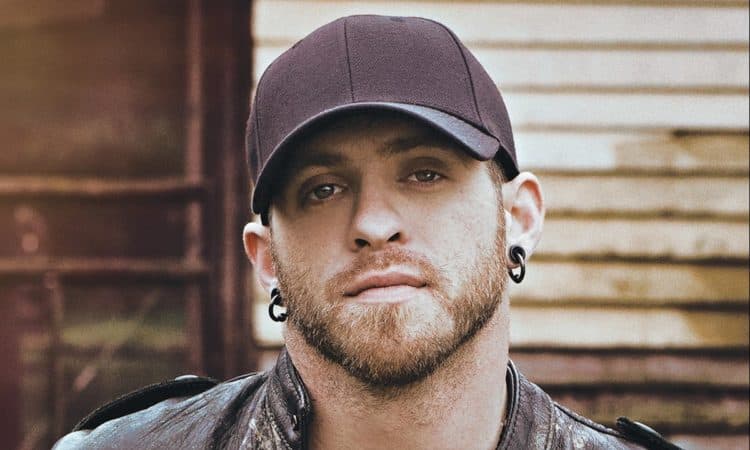 Country music certainly seems to be changing and evolving in a way that's far different from what a lot of us might be used to from the old days but it's gained a very updated sound and feel that the old-timers might not like but can at least admit relates to the current era. Brantley Gilbert is right there in the mix when it comes to changing things up since his music is undeniably country but still has the hard, pounding hit of rock to it when it comes to certain songs and the softer, lulling feel of country when all it said and done. The face of the music industry in all genres has been changing throughout the years and every artist has been keeping up with it in their own way. Gilber is one of those that seems to fully embrace the time and attitude that he exists in and has managed to incorporate that in his music.
Here are some of his best songs so far.
5. Brantley Gilbert – Kick It In The Sticks
This song reached number 37 on the charts where it peaked and didn't continue to move upward. That doesn't say much since if you really listen to it you might feel your adrenaline levels start to rise since it is a rather forceful song without being so powerful that you can't disengage. This kind of music is that which lifts you up and makes you feel good about the moment while at the same time feeling just aggressive enough to really get into the swing of things. You could almost imagine this song playing in the background at a biker rally since it's just enough country that people could enjoy it, but rock enough that it could appeal to everyone else.
4. Brantley Gilbert – Bottoms Up
It's obvious that he can get aggressive with his music but it's also apparent that Gilbert has a lot of fun with what he does. That of course is one of the biggest draws of music, that a person gets to have fun with what they're doing. Otherwise there's not a lot of point to it and the joy becomes more of a labor and the experience becomes a job that a person is obligated to perform. By enjoying something like this, which still requires a lot of work, the artists get to share the enjoyment and the rewards that come with everyone that cares enough to really embrace the messages they send and the fun they promote.
3. Brantley Gilbert – One Hell of An Amen
It's great when a band or a singer can get people fired up since that's a big part of what makes them popular, but being able to croon is just as important, and being able to reach people on a much more personal level is something that differentiates a lot of musical acts from those that simply seek to hold some kind of sway over the fans. In this video it's obvious that Gilbert is the kind of guy that shows a lot of pride in those that serve and the honor that their memory deserves. This alone is something that sits as a huge dividing line between those that last and those that start to fade out sooner or later.
2. Conan O'Brien – Stone Cold Sober
There are so many late shows these days that trying to catch them all is kind of difficult but not impossible. Conan however is one of those that has been on for a while and is something that people have been known to set their day around as they anticipate what their favorite talk show host is going to say when the lights go down. His musical guests have been just as good as anyone's and he doesn't shy from getting those that aren't as well known either. In many ways this is a proving ground for some singer while it's kind of a way to promote an album or a tour for others. In any case it's a good way to be seen.
1. Brantley Gilbert – Dirt Road Anthem
Patriot's Day is a good indication of how terrorism works and how it doesn't discriminate between civilians and military targets. You could state that the Boston bombing was an act of cowardice and pointless mayhem and you wouldn't be wrong, but you might also want to take a brief glimpse into the motives of those that perpetrated this act. They were extremists no doubt, but the point is that in their minds they were striking a blow for their cause, no matter that it was an act of terror against those that had done nothing to deserve it. The two sides of the argument are continually opposed and while the suspects were eventually brought to heel the horror of that day still haunts a good number of people.
Brantley Gilbert has some very powerful messages in his songs.