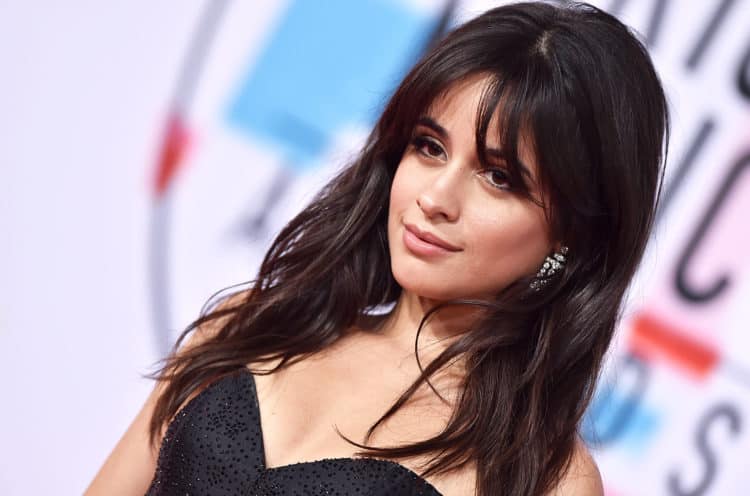 Camila Cabello is something of a surprise to see as a famous singer since she seemed to come from nowhere and just sprang on the scene with enough talent and drive to really set the music industry on fire for a while until she finally settled into her rhythm. To this point she's won quite a few awards that she's been nominated for, thereby assuring anyone that wants to criticize that she is in fact for real and is a talented singer. If she's not your particular brand of music then that's okay, but ragging on her for being untalented isn't exactly a valid excuse when it comes to criticizing. That being said, she has managed to land one song that has been heard long and loud throughout the music and film industries, but there others that have gained her attention as well and allowed her career to continue forward.
Here are some of her songs that have been heard in movies and TV.
5. Camila Cabello – Consequences
Another thing to note about Camila is that she did drop out of school in the 9th grade to pursue her music career. Some people might actually be shocked that any parent would let their kid do this but if you look at it from another point of view there's no telling if her talent would have remained the same or if the window for her success would have closed. Sometimes people have to weigh the options they see against the outcomes they can't. In any case she did eventually go back to school and get her high school diploma so it's kind of a moot point. It would probably raise the hackles on some parents though.
4. Camila Cabello – Never Be the Same
At one point she did belong to a girl group called Fifth Harmony. This went on from 2013 to 2016 when the group parted ways with Camila. Why the split happened was kind of confusing as both Camila and the rest of the girls gave different accounts as to why it had happened, leaving it unclear just why it was happening. But since that point she's been on her own and creating more success for herself than she had with Fifth Harmony at any rate. Several people claimed that Cabello stood out within the group because of her immense talent and that could have been why it was necessary for them to part ways.
3. The Tonight Show starring Jimmy Fallon – Havana
Ever since Jimmy Fallon started doing this segment it's been nothing but impressive since he's taken several artists into this room and managed to recreate their songs in a way that sounds very elementary and even rudimentary at times but still brings a very different sound to favorite tunes. The simple but well-played sounds are often kind of discordant depending on the song, but at one point or another they come together in order to form something both cohesive and coherent. In fact this sound is something that you could call kind of fresh and even innovative since it's done on very simple instruments.
2. Bright – Crown
Bright kind of stands out as a "what the hell?" moment in the careers of those involved since it wasn't deemed as anything good and kind of went into the act of stereotyping characters in a very big way. Will Smith has done a few films in his career that were worse than this but trying to convince anyone of this would be a bit difficult. The whole story focuses around the premise that the world is a place where magic and fairy tale creatures are a normal part of life and the havoc they can wreak is equally as real and necessary to guard against since it could very easily undo everything that people know and care about.
1. Fate of the Furious – Hey Ma
Do you get the feeling that the Fast & Furious franchise is starting to run out of ideas? The fact that this installment had Dom facing off against his team was kind of cool since it facilitated the necessity of bringing Hobbs back, and of bringing in old enemies like Deckard and Owen Shaw. The fact that they found another villain that could challenge the team and make life a living hell for them at the same time was a nice touch, but somehow Charlize Theron doesn't strike a lot of people as the perfect villain in a lot of ways. It was interesting to see Shaw come back and be a savior rather than a rampaging terror that would blow something up as soon as look at it.
Like I said above, Camila is the kind of surprise you get when you underestimate someone and put them in a situation where they have no other recourse but to shine and remind you that they're not as average as you might have thought.