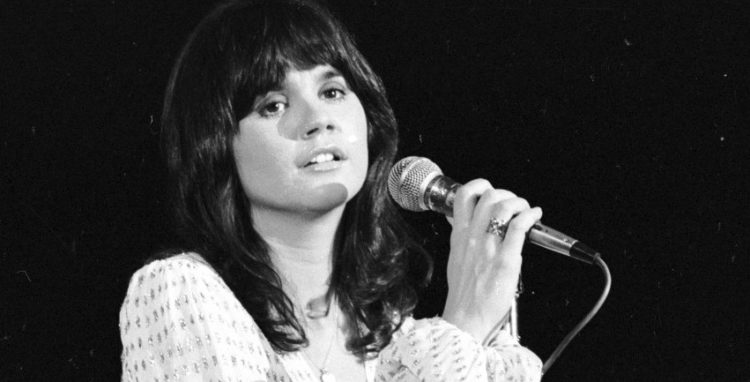 To this day Linda Ronstadt is still one of the most famous and successful women in music that's ever come along. Her career has hit a great number of high points and she's managed to amass a legion of loyal followers that have put her on the musical map and solidified her legend. Her upbringing was fairly common and there didn't seem to be a lot of problems that she had to deal with outside the norm of any young woman growing up in her era, which no doubt contributed to her great success. The number of nominations and awards she managed to rack up throughout the years is absolutely impressive, and the fact that she was at one time the highest paid woman in rock is nothing short of phenomenal. Sadly though she admitted that she had Parkinson's disease at one point and could no longer sing a note. Her legacy is secure though, and quite solid.
Here are her songs as they've been used in TV and in movies.
5. The Simpsons – Gainesville
The Simpsons have been notorious for taking on pretty much any musical or pop culture celebrity they can when it comes to including them as a character in the show or taking their music as a part of the soundtrack. At this time it seems like making a comprehensive soundtrack to the show would be a library unto itself since it's utilized so many different songs throughout the years that trying to list them all would create a mini-library that would take hours if not days to listen to. But one thing you can say about the creator of the Simpsons is that there's a lot of good taste when it comes to music.
4. Preacher – Will You Still Love Me Tomorrow
Faith has certainly taken a different turn throughout the years as a preacher like this guy wold no doubt be called every bit the same as the villainous forces that he fights against if he'd emerged decades earlier. The fact that he's a chain-smoking preacher that questions his faith and has a friend that's a vampire seems like enough to say that he's not exactly one hundred percent faithful, but tack on the fact that he's also a fighter and you might think that he's anything but a man of the cloth. But then again since he does have the kind of power needed to combat the darkness one might think again.
3. My Best Friend's Girl – You're No Good
What is it about guys that act like jerks that attracts women? Some say it's the confidence, others say it's the fact that they want to be treated rudely because they like it somehow. I don't know about the latter but the confidence is definitely a big draw for some women. The ironic part is that Tank really isn't a bad guy, he simply acts that way when he's doing business so that the women he goes after will see that the man they were with before is in fact their best choice when it comes to love. The only problem is when he takes on an assignment for someone he's particularly close to and ends up falling for the woman.
2. An American Tail – Somewhere Out There
This was one of the absolute best animated films when it came out and it was one of those that kids wanted to watch over and over and over again. For a good long while this film managed to be one of the most popular kids films that had ever come out. It was eventually replaced on the charts of course but when adults look back at this now they can't help but feel at least a little nostalgic when they think about Fievel and all the things he had to go through in order to get back to his family. It was followed by Fievel Goes West, but the sequel didn't do nearly as good since it wasn't quite the same effect.
1. Man On Fire – Blue Bayou
Creasy was a man that was about to self-destruct before he met Pita. The whole idea of putting a bullet in his head was the only way he could get the memories to end supposedly, but when a misfire occurred and he found himself still alive, Creasy began to think that there was something else that he still needed to do. When Pita managed to reach past his stone facade she showed him it was okay to live again, and after that he was a very different man. But when kidnappers took Pita and supposedly killed her Creasy became the killer again, and there was no one on earth that was going to stop him from finding out who killed Pita.
Linda Ronstadt had a lot of feeling in her songs, and it shows in every track that's featured in popular media.