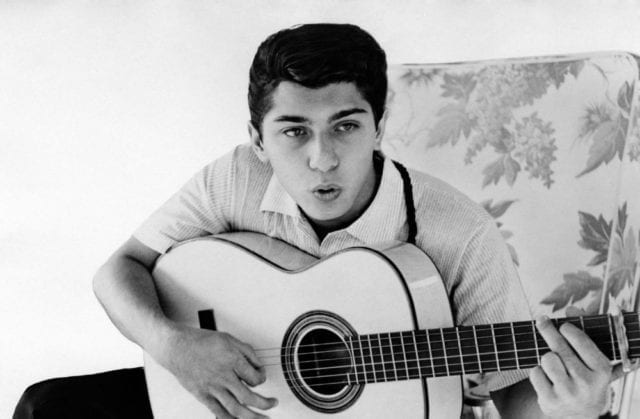 Sometimes you've got to go back and give a very heartfelt 'thank you' to some of those that have come before and opened up the music industry to change as Paul Anka and many others have. For a while there were those that didn't want things to change since they liked them the way they were and considered change to be a negative thing. But then the public started speaking up and decided they liked the changes that were coming and decided to support them. Paul Anka had what sounded like a regular and very ordered musical upbringing as he was taught by those that managed to instill within him a very deep sense of rhythm as well as love for the music that helped to create his career and even helped others to improve upon their own with songs that he wrote. In speaking of his contributions to the industry one can see that he liked to perform as well as simply write the songs so that others could show them off.
Here are a few of some of his best songs that have been in movies and TV.
5. Madea Goes to Prison – She's A Lady
Whether or not you like Madea she's a woman that has a lot of issues and anger is only one of them. But when she finally goes to prison for venting that anger in a very public way she doesn't exactly fit into the prison system since she's still going to have her way whether people like it or not. The trick here though is that her sentence is a bit unfair since a woman that is marrying a lawyer sees him cozying up to an old friend of his in an effort to help her out and decides to do to her what she did to Madea and several others. In the end Madea and the friend are bailed out thanks to the falsifying of evidence and fraud.
4. Married with Children – Puppy Love
Married With Children is just one of many shows and movies that utilize this song since it's pretty easy to stick into any love scene that's genuine or not. On the show Bud and Kelly are trying to set up their dog Lucky with a date for the evening, and of course Bud is eager to get with the other dog's owner at the same time since she happens to be a very beautiful woman. Unfortunately for Bud, Lucky isn't all that interested and when he spurns the other dog its owner decides that it's time to pick up and go, much to Bud's chagrin. You've got to love the Bundy's since even their dog is apt to do something that will work against them.
3. To Wong Foo, Thanks For Everything! Julie Newmar – She's A Lady
It's not too often that you get to see guys like Patrick Swayze, John Leguizamo, and Wesley Snipes all dressed up like this, but thankfully it was just the once. As self-important drag queens they embark on a road trip with one another and eventually get stuck in a little out of the way, nowhere town where the locals happen to think that they're all gorgeous women that are exceptionally tough and perhaps a little funny-looking. However, what they do for the town is basically empower the women and educate the young men on how to treat the women so as to make them feel special. It's a different kind of movie, but it was fairly amusing.
2. Fear and Loathing in Las Vegas – She's A Lady
This entire movie is like one giant acid trip since really all it amounts to is that Johnny Depp and Benicio Del Toro are two characters that are continually high on their way to and their stay in Las Vegas. The kind of things they see and do while baked out of their minds become insanely funny to some and utterly mad to many others since the idea of doing as many drugs as these two and being able to walk away is kind of unbelievable. All this time Duke has to write an article but staying in the frame of mind to actually guide his fingers to the right keys is like trying to pluck a flower when you're three sheets to the wind.
1. Sing – My Way
Honestly Anka didn't sing this one but he did write it, so it would count since it is one of his songs. It's also one of the greatest since ol' blue eyes, Frank Sinatra, sang it and made the tune famous as a lot of people already know. In this movie Mike is kind of jerk but he does have an amazing voice that's able to let him hang with the other singers without question. His attitude however is a little caustic.
All I can say is thank goodness for those that paved the way.