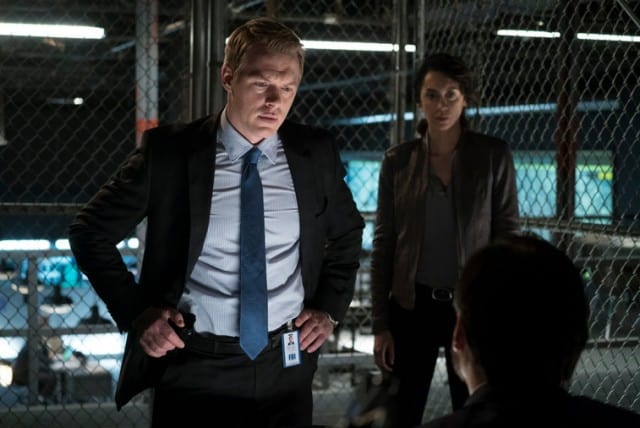 The Blacklist is one of TV's most exciting shows. Though it can operate through down weeks, it looks like things are about to kick back up into the next gear, hunting yet another dangerous criminal and at the same time, Red's getting into trouble with Liz, Tom's getting into trouble all by himself, and Liz continues the hunt for information on her mother.
The show can sometimes fall into a pattern of Red and Liz fighting and making up, but Liz, now a mother-to-be, will not be slowed in the quest for her mother. Check out the official synopsis for the episode below:
After a State Department official is found dead in Beijing, Red (James Spader) and Liz (Megan Boone) link the murder to a secret keeper known as "The Caretaker," who maintains an impenetrable safety deposit vault for criminals. Red and Liz work with the task force to find the Caretaker and his collection of lethal and classified secrets. Meanwhile, Tom (Ryan Eggold) makes a risky decision, while Liz persists on her quest to find out more about her mother.
Sounds like this Caretaker is taking care of bringing the drama back to The Blacklist, ten-fold. Will Liz be able to forgive Red this week? Or is this one too many transgressions? And what kind of trouble does Tom get in to? Send us your theories!
Also, check out this preview for tonight's episode below:
[youtube https://www.youtube.com/watch?v=9L4gPoYE1BM]
What do you think will happen on tonight's episode? What will Red do? What does Liz find out about her mother? Let us know what you think!!
The Blacklist airs Thursdays at 9/8c on NBC