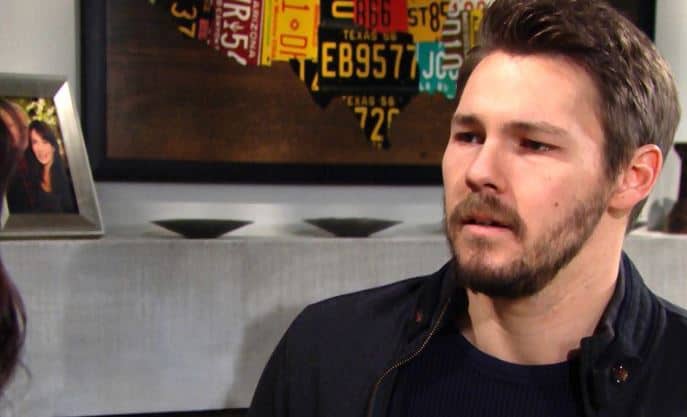 The Bold and the Beautiful fans are nothing short of shocked realizing precisely what is going on around here. For one, we did watch as Reese brought an old friend to meet Taylor. She brought with her a baby, and that was something that we didn't see coming. And now Taylor has approached her own daughter, who has a newborn baby of her own, to be clear, to ask her if she'd be interested in adopting a new baby. And Steffy is really considering this and what it means for her future and for the future of her own daughter, Kelly. She's in a precarious situation right now what with Hope and Liam losing their newborn daughter last week. She might worry that having another baby to her family dynamic will crush them, but she also knows that she cannot make her life decisions based on how they will make other people feel. She has to make them based on how she feels. So, will she take on another baby about the same age as the one she just had?
And what about Reese and Taylor? Will they forgo their problems in order to come together to create a happy future? Will they be able to make that work, or will they be in a situation where they have to choose between their past and a new future? We'd like to see them have a happy future. Hope and Liam are still struggling, but he's made a promise to his ex-wife and baby mama that nothing will ever stop him from being there for the two of them. Again, we don't think these are words that need to be spoken, but we assume this means he's not going to be there for them as much as he thinks he is because of Hope.
What's Happening on the Bold and the Beautiful
Did someone say it's #NationalHatDay? 🎩 pic.twitter.com/a6e1Zlx7Tw

— Bold & The Beautiful (@BandB_CBS) January 15, 2019
We love a good hat, and this is one of our favorites. We are all about this situation, and we cannot wait to see more of the national hat day pictures that are sure to come.
What's Next on the Bold and the Beautiful
One mother struggles with grief while another reaches for a dream. ✨ See what happens this week on #BoldandBeautiful! pic.twitter.com/72UOlrXP9L

— Bold & The Beautiful (@BandB_CBS) January 13, 2019
Will has turned his little side business into quite the hustle, and Bill is impressed with his son's financial abilities. He's made a quick and tidy profit, and Bill will be very proud of his son. We think this might be a road that leads Will into making some big life decisions, and we only hope that those decisions are good ones. There is a chance his father's praise will sit well with him, and we only hope that he is able to make a difference in his life in a positive manner. We aren't positive, of course, but this could go very badly if someone is unable to get this to work in their favor.
On the other hand, there is more going on than just the fact that Will is making his father feel good about his money making abilities. Will has some questions for his family, and they are big questions. He wants to know if his mother and father still love one another. This might just lead us into a territory that will help with the fact that Thorne isn't coming back. Perhaps this is the storyline that will lead into this situation? Maybe there is more going on that we thought? And maybe we don't know. But, that's nothing compared to what Steffy is going through. She is looking for this plan of her mother's to work, and she feels it's a good one. But will so go through with it and how it will affect her life?
Stay tuned for more The Bold and the Beautiful and be sure to check out TVOvermind daily for the latest The Bold and the Beautiful spoilers, news, and updates.