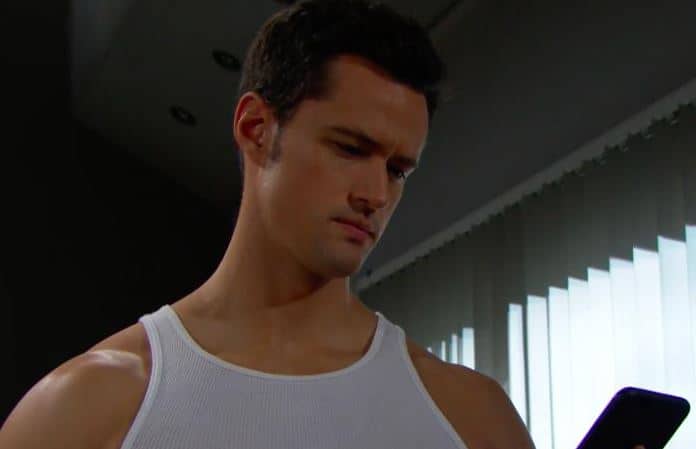 The Bold and the Beautiful fans have known Thomas for a long time. We can admit that he's not always been on his best behavior, either. He's one who is known to make some poor choices. He makes some sad decisions. He doesn't do the right thing all the time. He's not focused on things that work out in his favor. He's had a few moments in time in which he's made some decisions that basically make his life insane, and that's not a thing we can focus on, either. But, what happens when he actually loses his mind, thinks he's not, and then decides that somewhere in there, he has the ability to actually get the girl he wants? He thinks, after all he's lied to Hope about and done to her, that he still has any chance with her. He thinks that there is a chance he can focus on getting her back and keeping her.
He knows she didn't even marry him for his love or their marriage. She has none of those feelings for him. She married him because they are friends and because he is someone who is raising a child without a mother, and she loves that child. And now she has to figure out what to do while he is delusional enough to think that they can work this out and make it a thing. We cannot believe he even thinks this will work out, but he's a man who is clearly not in his right frame of mind, so that is something to consider. He's losing it, and everyone in his life can see it. Can he get it together enough to redeem himself for this one? We have to go out and say we aren't sure he can.
What's Happening on the Bold and the Beautiful
Three generations of Logan women 💕 #BoldandBeautiful pic.twitter.com/h0hP0kcdDv

— Bold & The Beautiful (@BandB_CBS) August 13, 2019
What a sweet family photo.
What's Next on the Bold and the Beautiful
Add a splash of fun, a hint of trouble, and a jolt of excitement to your HOT summer five days a week. ☀️ Tune in to #BoldandBeautiful weekdays on @CBS. pic.twitter.com/VPHsKG5BqW

— Bold & The Beautiful (@BandB_CBS) August 13, 2019
It looks to us like this is a day meant to be very emotional. We hear that there will be a moment when Bill gets to hold his new baby granddaughter for the very first time. He's among the many who were not aware that this baby girl was alive and well the entire time Liam and Hope thought she was dead and gone. He's going to become very emotional, and perhaps even very bonded with his own son when he has a chance to be with his granddaughter for the first time. It's not his own baby, and it's not even his own first granddaughter, but this is a moment that he will remember forever. He thought this baby was dead. His son went through hell and back since this baby was born. So did his daughter-in-law. It's been an emotional journey for so many.
Meanwhile, there is so much going on with Steffy. She's, on one hand, happy for Liam and Hope that their baby is not dead — who would not be happy about that? But, she's also horrified, crushed, and upset that she was unaware that her baby was their baby. She is going to lose her daughter. She raised her from birth. She's her mother, and she's not her mother. It's horrible for her, and so many people are forgetting that about her life now. Everyone else gets this happily ever after, but she is losing a part of herself that she was never meant to even have.
Stay tuned for more The Bold and the Beautiful and be sure to check out TVOvermind daily for the latest The Bold and the Beautiful spoilers, news, and updates.