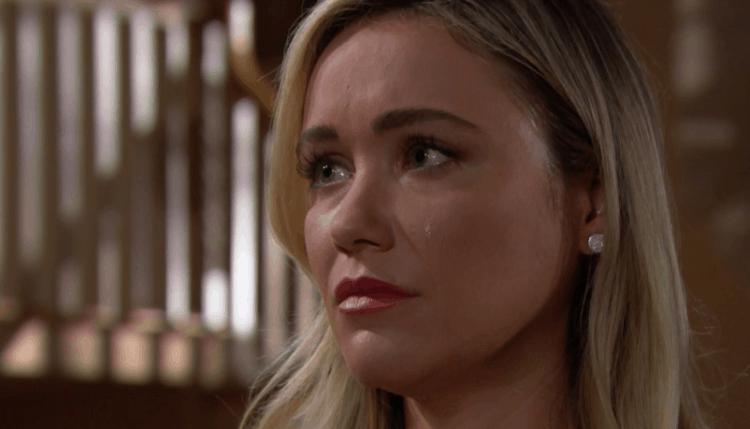 The Bold and the Beautiful fans watched as Thomas finally came to the realization that Flo is not lying to him. Of course, we get it. Her story is one that is hard to believe, but that doesn't mean that there isn't anything he can't figure out. He's a smart man, even if we are having a hard time with him right now. We don't love what he is doing to Hope, but what he is doing to Hope pales in comparison to what Flo did to Hope. Now he knows the truth, and he's furious. He cannot help but hurt for both Hope and Liam about the fact that this baby is not dead yet they think that she is dead. He's also hurt and angry for his sister. She's raising a baby that is not hers to raise, and she has no idea. She loves this baby so much, yet here she is focused on something that will never be hers to keep.
He isn't sure what to do, though. And then there is Brooke. She's frustrated and upset with her daughter because she is allowing her life circumstances to get in the way of what she feels to be right. She's allowing people to focus on things that aren't what they need to be, and she's ended her marriage to Liam. Brooke doesn't feel this is the right move for Hope, but Hope also feels that there is so much she should focus on other than Liam. Brooke is, once again, doing nothing to mind her own business, and that is one of her biggest problems. She struggles to make sense of things, but she also doesn't take the time to focus on what is right, what is her business, and what is not her business. She's a wreck.
What's Happening on the Bold and the Beautiful
#BoldandBeautiful Flo telling Thomas the whole truth.

— Carol aka lorac 🏹💀 (@carolcat17) June 10, 2019
Okay, we just aren't that touched. She needs to start telling the truth to the people who need to know the truth. Then we will be touched.
What's Next on the Bold and the Beautiful
A truth bomb could lead to disaster on #BoldandBeautiful. 💣 Tune in this week to find out what happens! pic.twitter.com/YVuKqQCspi

— Bold & The Beautiful (@BandB_CBS) June 9, 2019
Liam is not struggling as hard with his annulment as he might have thought he was, and that is all because of the little girls who Steffy has brought into his life. Not only has he been spending all kinds of time with his little girl, Kelly, after her long absence in Paris with her mother, he is also bonding with Phoebe, the baby that Steffy adopted a few months before when she was a newborn. Liam, of course, has no idea that both of these little girls are his own flesh and blood, and he only thinks Kelly is. He has no idea that Phoebe is Beth, his dead baby. And he's bonding hard with these girls. As a result, he's asking Steffy if he can move into her home and be close to the kids on a daily basis. He's going to be father to her adopted baby, too, so that her girls can have the same parents.
And he's loving every moment of it. But, that's not going to end well. Meanwhile, we know that Flo is going to do all she can to make sure that Zoe shares the truth with those who need it. And there is more, there is so much more. She wants to go to the parents of this little girl to make it all right, but Zoe is afraid she will go to prison and she is all about not doing that. And we think this might be a major turning point for all of them in the near future.
Stay tuned for more The Bold and the Beautiful and be sure to check out TVOvermind daily for the latest The Bold and the Beautiful spoilers, news, and updates.