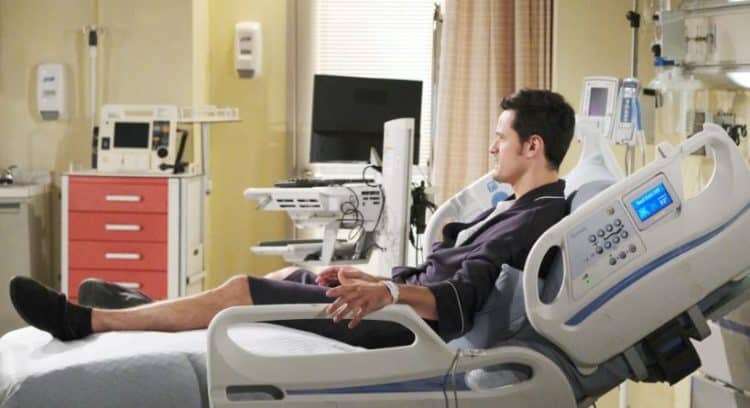 The Bold and the Beautiful fans were all sad when Steffy confronted her brother. She was horrified that he did the things he did, but there was very little she could do about his act at this moment. She was crushed by his decisions to live his life the way he lived it, and she was horrified that he did what he did to her and her family. He knew all about this horrible thing that happened in her life, yet he did nothing to make it better. He only made it worse, and he only did it because that was what suited him in the moment. It was horrible. It was ugly, and it was not something she was happy about. And seeing her telling her beloved brother that this killed her was too much. And we cried a little at her anger and her hurt. She's upset, and we get that.
Her father, however, holds the keys right now. He has all the information he needs, and he can fix this if he really wants to. He can make this all happen, or he can make it all go away for both Thomas and Flo, but we don't know what he will do. We think he can do anything in his power to save his son, but we suspect that saving Thomas from punishment is going to mean that there is no way to keep Flo in jail. He hates her, but this might be the thing he has to do in order to save his son. We don't know how that might go, but it might not go well for anyone in this matter. Of course, we don't know anything else. It's not going to work out for them, but it's going to come full circle in some way.
What's Happening on the Bold and the Beautiful
This might be one of the cutest #BoldandBeautiful family selfies in the making! 📸 pic.twitter.com/0xzUKMRzkb

— Bold & The Beautiful (@BandB_CBS) September 5, 2019
We love it.
What's Next on Bold and the Beautiful
You're going to want to watch #BoldandBeautiful all week with one showdown after another! 👊 Don't miss it. pic.twitter.com/CPZsUhrLYk

— Bold & The Beautiful (@BandB_CBS) September 8, 2019
Ridge has to do things that are not easy for him, and we can't decide if he will make the right choice or if he will do the things that make us question his sense entirely. He has some power and some ability to make things change in the life of his son and some other people, but will he make the right choice, or will he make the wrong one? What is the price he will pay for either, too? Will he make things happen that are good or even helpful, or will he make some choices that are questionable at best? We can't decide, but we know that things will never be the same. There is too much happening here for him to focus on that and what it means for him. We can't decide for him.
Then there is Brooke, who is going to go out of her way to make sure that Thomas and his family know how she feels about him. We can only guess, but we feel certain based on her hatred for him that she's going to make it clear she will never forgive him, she will never think kindly of him, and she will never allow him back into her life or the life of her family. We don't know, but we feel that we are not far off base with that assumption. Meanwhile, we also know that she's a mess, and her life is not going the direction she thought it might go, either.
Stay tuned for more The Bold and the Beautiful and be sure to check out TVOvermind daily for the latest The Bold and the Beautiful spoilers, news, and updates.