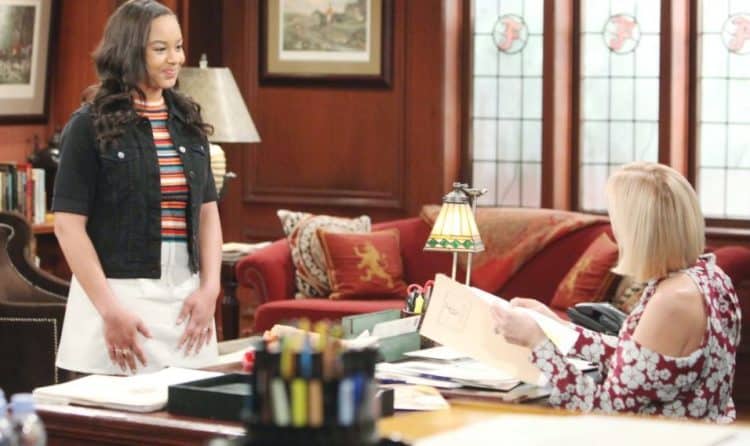 The Bold and the Beautiful fans are beginning this new year with some serious sadness. We thought the end of the year was bringing with it beautiful things as families came together, people made their lives right, and people seemed to be getting along for the first time in a long time. However, we do think that the writers of this show did a wonderful job of stripping us from this situation and in a quick and efficient manner as it was all made possible by those who are not here for the right reasons. We have to assume that there is something we can see happening in the near future, but we have some ideas that 2019 will be a year in which some big things happen. We want to make a few predictions here and now about what that might be and how that might work for all of us.
Katie and Bill
First, we all know the man playing Thorne has decided he's not interested in renewing his contract with the show, which means he is out. Sure, they could recast him, but we just don't see that happening. In fact, what we see happening is that they will end up causing a big divorce that happens almost as fast as his quickie marriage to Katie – the woman who cannot catch a break when it comes to her personal love life. And we think that this will not work for her. But, writers have also been making it pretty obvious lately that Bill is looking to be a better father and a better man in general, and he's been spending a lot more time with his ex so that he spend a lot more time with his son. And this means they've been spending some family time bonding. Is there a chance that he might end up falling for Katie again so that he and Katie and Will can bring their family back together? We see it happening, and we kind of like it. But, we also wonder how that will make Brooke feel. She's married to someone else, but we all know she absolutely needs the attention of two men at the same time all the time.
The End of Hope and Liam
We don't think this will really be a fault thing. We think this will just be a sad thing. We think that she will never get over the loss of her baby girl, and that's understandable. But we also think that she's going to slide into a deep depression that makes her resent the time and love Liam has for his daughter with Steffy. She will begin to see Baby Kelly as a horrible obstacle that makes her miserable. Why does Steffy get to keep her baby with Hope's husband while Hope is left without a baby? Why does he spend so much time with his other family when he knows how much it hurts her? Why does he get to have a family and she is left with nothing? This will be a thing, and we predict it will be the end of their marriage as it seems. If Steffy adopts another baby, Liam will probably take it upon himself to love that baby, too, and that will only make things worse for Hope.
A Big Wedding
Forgive us if we sound just a little bit desperate for this to happen, but if we could just have a moment to hope that Wyatt will ask Sally to marry him, that would be all the wonderful stuff we need for the year. As always, no one focuses too much on him, but we think it's his time to shine. We think an engagement, a new fashion house created by himself and his lovely new bride, a new baby, and a powerhouse couple standing would be all we need. And we'd also like to see their situation be one that doesn't have any drama. Like, let's get back to the days when there was a happy couple in LA who stuck together as the best and most powerful couple in town. We need that. They need that. We want that so much more than anything else around here.