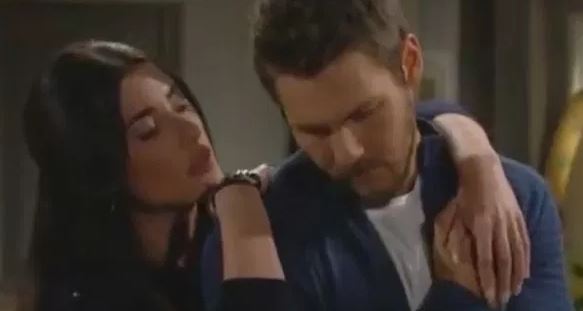 The Bold and the Beautiful fans know that things between Liam and Steffy will not change in his mind. She cheated on him with his father, things didn't go well for him when he found out, but they are still having a baby together. And now he has to focus on what he wants in his own life on top of what she wants in hers, and he can't just write her off and never see her again. They are having a baby, and that means they are forever together no matter how much he hates that and hates her. But Steffy absolutely will not give up hope that things can change for them.
She knows that Hope has feelings for Liam and wants him back, and she's not about to let her new stepsister get in her way of making her own marriage work with the man who is making her a mother. She's going to do whatever it takes to get him back, and that involves giving him a very sweet gift. We don't know what she's going to present him with, only that it is a very sweet and very thoughtful something he might just love.
And that means that things might change for him a bit. She might just soften him up with every single nice little thing she does for him, and that's always a plus. And we know he is a softie, so she might be able to get him to do what she wants when she wants without much of an effort and that's good news.