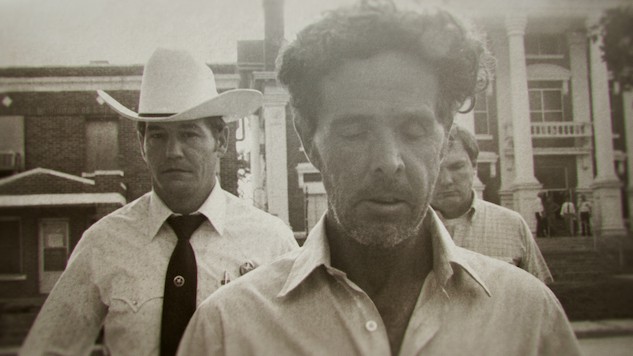 A new limited series about the American serial killer Henry Lee Lucas is due to start on Netflix at the beginning of December. Lucas was a killer who confessed to the murders of almost 600 women, although many of these confessions turned out to be fake. Here are ten things that you may not know about this new series and Lucas himself.
1. Lucas Was Originally In Prison For The Murder Of His Mother
Lucas was originally imprisoned after murdering his mother during an argument in 1960. He had a difficult childhood as his mother was a prostitute who made him watch while she had sex with her clients. His father was an alcoholic who died from hypothermia after getting drunk and falling asleep outside in the snow. He was sentenced to at least twenty years in prison but was released after just ten years because the prison he was in was overcrowded.
2. He Spent Several Years As A Drifter
After being released from prison, he spent several years living as a drifter during the 1970s. He also spent another few years in prison for the attempted kidnap of three girls. While he was living as a drifter he met Ottis Toole, who was also a killer. The two men had similar backgrounds as their fathers were alcoholics and their mothers forced them to dress in girls clothing. Toole also confessed to hundreds of murders, but like Lucas the majority of these confessions were also fake.
3. The Series Highlights How Lucas Was Able To Take Advantage Of A Flawed System
In the new Netflix series, it can be clearly seen that the judicial system in place at the time was flawed and that it was fairly easy for Lucas to take advantage of this. Some of his confessions were taken at face value with no investigation, which may be what prompted him to carry on making these confessions. The Tab reports that the fact that the system was so flawed is one of the things that makes this case so interesting.
4. The Confessions Gained Lucas Many Privileges
When Lucas began to make his confessions, it almost turned him into a celebrity. The press suddenly became very interested in him and this in turn made the general public more aware of him. The police gave him favorable treatment because his confessions meant that a lot of old cases could be marked as solved. He was allowed to move about the prison more freely than other prisoners and was given special food and drink, including his favorite strawberry milkshake.
5. Family Members Of Some Of The Women Are Interviewed In The Series
The series speaks to the family members of some of the women whose murders Lucas confessed to. The confessions meant that in some cases the police stopped looking for the real killers and this has understandably led to a lot of anger. Metro reports that one of the main themes that comes out of talking with the families is that while they want to believe that the murder of their loved ones is solved, they just can't bring themselves to accept that Lucas really did it.
6. The Series Also Uses Archive Footage Of Lucas
There was a lot of footage that was taken of Lucas around the time that he made most of his confessions. This includes videos that were taken by the press as well as recordings that were made by the police. It is unusual for a convicted killer to have been filmed as much as Lucas was, but this just shows how much this case captured people's attention at the time. The media interest in his case has been compared to that which was seen for Ted Bundy, although Lucas was no where near as charismatic in his interviews as Bundy was.
7. Robert Kenner Is The Director Of The Series
A Confession Killer has been directed by Robert Kenner, who is one of the most well-respected directors of documentaries who is working in the industry at the moment. His IMDb bio states that he was nominated for an Oscar for his 2008 documentary Food Inc. which highlighted cost cutting measures in the food industry and the effects they had on the standard of food that was being produced.
8. Lucas Has Been The Subject Of Several Other Documentaries
There have been many other documentaries that have been made about Lucas, although not all of them go in to the detail that A Confession Killer does. This documentary is a little different to most of the other because it is not just a narrative of the things that happened. It has reached out to the other people that were affected by this case, such as the families of the people Lucas confessed to killing. It also looks at the role the police played in enabling his behavior.
9. We May Never Know How Many Murders He Did Carry Out
It may never be known how many murders Lucas actually did commit. It is generally accepted that he was responsible for the killings of his mother, and two other people that he met while he was traveling around the country. Although it is generally accepted that he made many false confessions, there were confessions that he did make that seemed to have more truth behind them than others.
10. Many Police Procedures Were Altered As A Result Of This Case
This case highlighted that there were several problems that existed within the American justice system. The fallout meant that several procedures were changed so that the same thing couldn't happen again. The fact that Lucas was given files on the victims to help him jog his memory was particularly criticized as it was believed that this is where he got a lot of information that wasn't available to the public. Many of his confessions were not recorded on tape and therefore it was left to the memory of the officers to remember what he said and did not say.