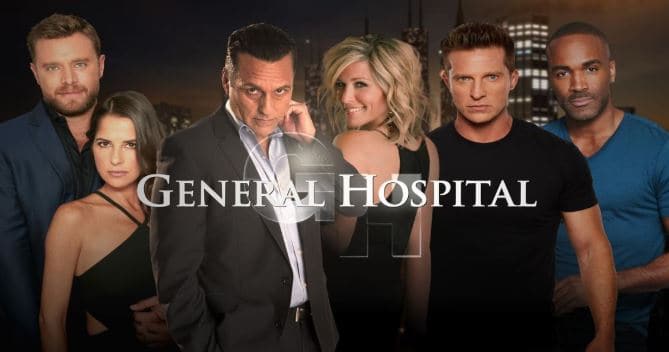 General Hospital fans know that some people have been on the show longer than others, but who has been around the longest? The show has been on the air since April 1, 1963. That's a long time. As of 2018, that's 55 years of watching the people of Port Charles act out their life problems and dramatics, and many fans have been around since the beginning. However, there's no one left on the show who has also been around since the beginning. There is, however, a person or two who have been around longer than others, which means we want to celebrate the people who are on the show today who have been there longer than anyone else on the show today. Who might that be? These are the current longest-running main cast members.
Genie Francis
You know and love her as Laura. As in Luke and Laura. As in the wedding of the century back in the 1980s. She's the one person who has been on the show the longest, and she's still hanging strong. She did take a few years off here and there, but she's been here since 1977. She's been gracing our television screens for approximately 41 years now. She was gone for almost a decade from 1984 to 1993, but she came back. She was gone again a few years at a time in the new millennium, but she's the one woman who has been on the show longer than anyone else.
Rebecca Herbst
She's Liz Webber, and she's got a very interesting role. For 21 years now, she's been one of two women who have not left the show for anything. She's taken no breaks. She's not had a year off here or there like so many other actresses and actors in the show. Aside from the lovely Laura and one other we've not discussed yet, she's the longest current running cast member on General Hospital, and she's the longest without a break. She's good at what she does, and she's had some amazing story lines over the past few years. It's hard to be mad at her for being so awesome, so we just sit back and allow her to continue to grace our screens with some serious love and affection. She's good, and we would be crushed if she left the show anytime in the near future.
Finola Hughes
She's another one who had a break here and there, and she was also the star of another soap for a while. But she's been on the show since 1985 as a main cast member. That's more than 33 years at this point. She's someone who comes and goes on occasion, but she's been Anna DeVane and her evil twin sister more than a few times in the past few years. She was a main character for six years from 1985 to 1991. Then she took four years off, came back in 1995, left again for 11 years, and came back as herself in 2006 to 2008. She left again, and then she came back nonstop in 2012. She was on another soap, though, and she continued to play the same part. So we feel she gets to stop here and take that with her as a step in the right direction.
Maurice Bernard
He's been here since 1993 without a break, which makes him the longest running main character without a break on the show. He's getting to take that role with him until he decides it's time to call it a day, which is definitely not something we want to see him do anytime in the near future. We love to see him in this role, and we want to see him continue for more years.
Nancy Lee Grahn
Along with Liz, she's the longest-running actress on the series. She actually has one more year than Rebecca Herbst on the show without any breaks. While the lovely Liz showed up in 1997, Alexis showed up in 1996. She's been around a long time, and she's good at what she does. This is why she's still here and such a fan favorite for so many.