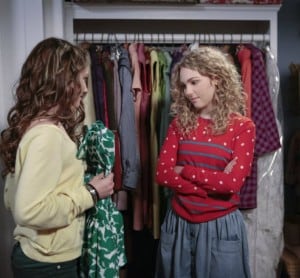 With Gossip Girl set to end in December, The CW has announced the premiere date of the show that is set to take its place on the schedule: The Carrie Diaries.
This new series (on the book of the same name by Sex and the City author Candace Bushnell) will premiere on Monday, January 14 at 8:00 p.m. ET/PT.  90210 will move to 9:00 p.m. on Monday nights, taking over Gossip Girl's old spot on the schedule.
The Carrie Diaries tells the tale of 16 year old Carrie Bradshawe and her life with her father and young sister in Connecticut in the 1980s.  When an internship with a Manhattan law firm brings Carrie to the big city and exposes her to new friends and experience, her love affair with New York will begin.
In addition to The Carrie Diaries, The CW has said that the majority of their other shows will return from winter hiatus with all new episodes the week of January 14.
The CW has one other show for its midseason schedule: Cult.  But the premiere date for that has not been announced yet.