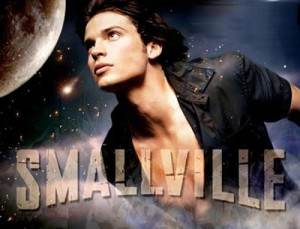 Smallville will be starting it's tenth and final season on September 24, and though it leaves a long and fantastic legacy, it also leaves a gaping hole for the CW to fill. If now appears that the CW is starting it's search for Smallville's replacement.
Dawn Ostroff, CW's entertainment president, revealed at the Televisions Critic's Association press tour that a replacement for Smallville is in development.
"We have started to talk about if there are other DC comic book adaptations," she told reporters. "We haven't picked anything else up to develop yet, [but] we would like to see something on the air, so we're going to work on it."
The comment seems pretty vague, and probably should have been something the network started to explore a season or two before the end of Smallville. Ostroff also confirmed that a spinoff from Smallville is a possibility as well.
"We are talking about everything," she said. "The characters are there. We're looking at the DC library. There are different parts of the puzzle. At the end of the day, I would love to be able to say that Smallville is going off the air and now we have something else is coming on."
It's certainly been no secret that Smallville's star Tom Welling will finally be donning THE Superman costume this season, though when, and exactly how is anyone's guess. "Yeah, that's the plan," Welling told The Flickcast, when asked if he would become Superman this season. "I don't know how they're going to do it, but I know that inevitably, that's where we get to."
Welling also commented on the never ending rumors about whether he will take the role of Superman from the small screen to the big screen, saying that such a move is complicated.
"It's not as simple as me wanting to do it or not wanting to do it," he explained. "I know that a lot of people want to jump on me or jump on Warner Brothers. It's just not that simple. So there's a lot of elements that have to come together."
The move, however, would certainly bring a decent fan base into the theaters, but would it also alienate the Superman fandom that has been reluctant to accept the idea? Looks like we'll be waiting a while longer to see if Welling makes the move, just what the Smallville version of the Superman costume is going to look like, and what DC comic adaptation might follow Smallville on the CW. So many questions…not many answers.
Source: Digital Spy