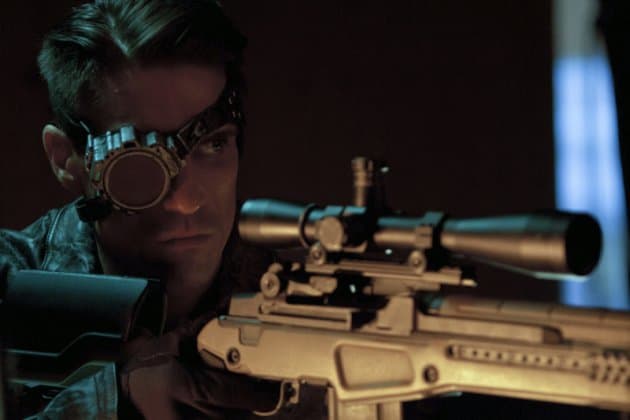 Oliver stepped into his hood to help Laurel take down a mobster in this week's Arrow.  Unfortunately, the Arrow's threats against Martin Somers led to him calling on China White to kill Laurel.  While Oliver and Diggle were able to fight her off, Oliver decided to hit Somers hard because of the assassination attempt.  The Arrow was able to elicit a confession out of Somers which led to his arrest, but China may return to cause more trouble.
In next week's episode, the Arrow comes face-to-face with Deadshot.  Oliver is surprised when one of his targets is killed, so he sets out to learn who did it.  Oliver learns that Deadshot is murdering businessman who are set to bid on an auction for an energy company and Walter is one of those men.  But when Oliver realizes he can't protect Walter and stop Deadshot at the same time, he seeks Detective Lance's help.
Watch a preview below for the October 24th Arrow, airing at 8:00 p.m. ET/PT on The CW.  Browse through photos for the episode here.
http://www.youtube.com/watch?v=NQQzTrhsBRo&feature=youtube_gdata