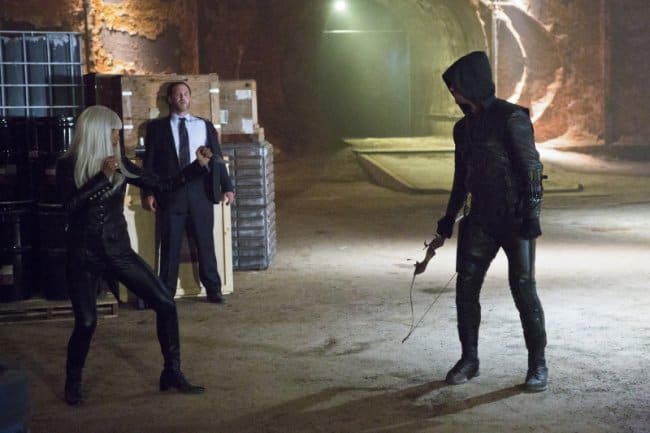 The more I see about Arrow, the more excited I become.  And visiting the Vancouver set last week with a group of bloggers certainly helped amped up my excitement.  I'll have a lot of great spoilers and teasers from that trip in the coming weeks, but until then, The CW has released new photos for us to enjoy.
We know that the pilot episode begins with Oliver's return from the island where he's lived the last five years.  No longer the reckless playboy, he's not a vengeance machine, while also attempting to hide his new superhero identity from his family.
In the upcoming October 17 episode, Oliver sets his sights on a new target: "Oliver (Stephen Amell) heads to the courthouse to get his death certificate repealed and is pleasantly surprised to run into Laurel (Katie Cassidy), who is there prosecuting Martin Somers (guest star Ty Olsson), a criminal with ties to the Chinese Triad. Oliver recognizes Martin's name from his father's book and sets his sights on taking him down. Martin orders the Triad to "take care of" Laurel so they send their top mercenary – China White (Hu) – after her, an act that culminates in a battle between Arrow and China White. Meanwhile, Moira (Susanna Thompson) and Walter (guest star Colin Salmon) ask Oliver to take over the company."
Judging by the photos, it looks like this episode will show us Oliver'sinitial arrival on the island.  Arrow airs on Wednesday nights at 8:00 p.m. ET/PT on The CW and premieres on October 10.  Don't miss it!