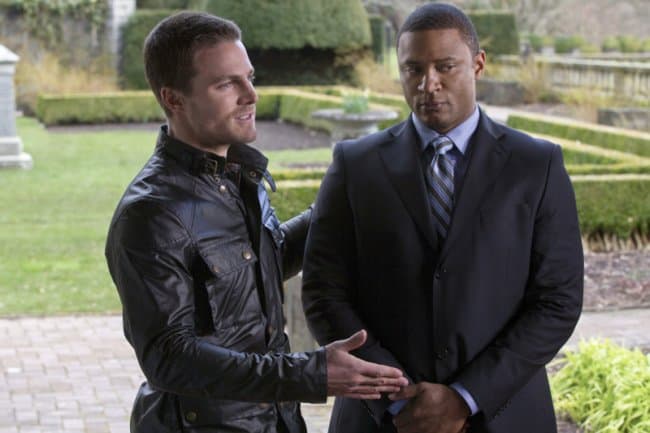 Oliver Queen has been stranded on an island in the Pacific Ocean when Arrow begins.  As far as we know, the island is deserted, but Oliver has spent the last five years honing his hunting and fighting skills, turning himself into a weapon for vengeance.  What really happened to him on the island will hopefully be explained as the show progresses, but when the series begins he's been rescued and is returning him to Starling City.
While his best friend is happy to have his fellow rich boy playmate back, Oliver can't help but be different from the childish playboy that 'died' five years before.  Still, he tries to act like the boy he was while secretly building himself a lair and taking his first steps to clean up the streets of his city from the corrupt and evil.
Arrow is airing on October 10 at 8:00 p.m. ET/PT on The CW.  For sneak peeks and previews for the show, check out our Arrow page.