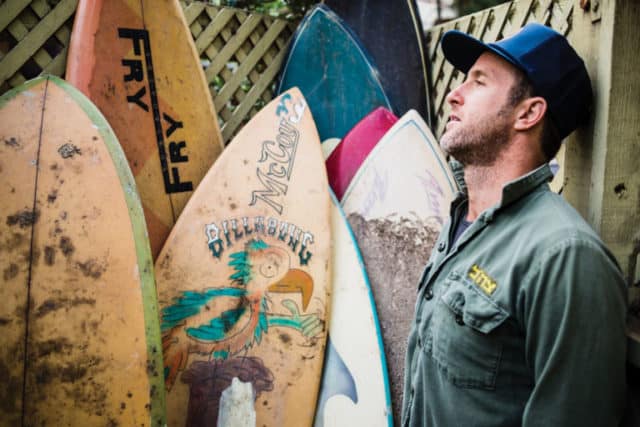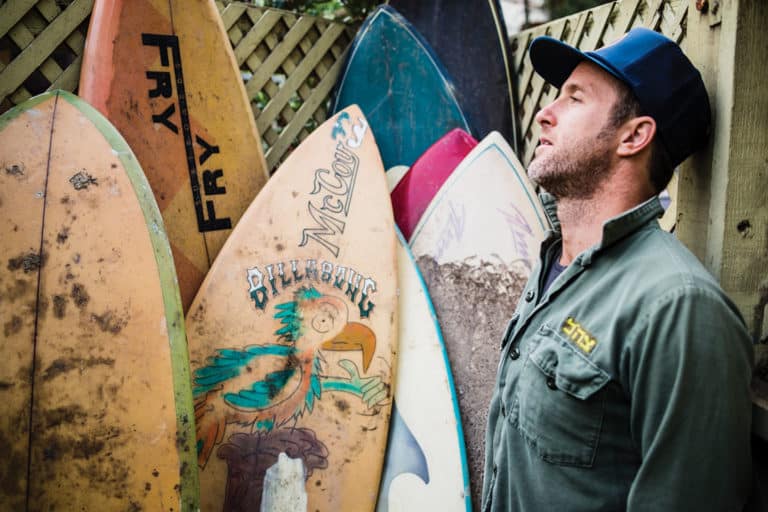 Remember when Scott Caan played Tweeder in Varsity Blues? He was a pill-popping, womanizing, football-playing animal that had no problem just letting everything hang out, sometimes literally, and was perhaps the most fun character in the movie. Tweeder was the guy that just didn't care, he was going to get messed up and do some crazy stuff whether people wanted him to or not. And he, like every guy on the football team, was protected by the unseen shield that was his athletic involvement. In other words he couldn't be touched unless he did something so unforgivable that Coach Kilmer couldn't just make it go away. Of course if Kilmer heard about it he'd likely run Tweeder harder and possibly bench him unless it was going to hurt their chances of winning a game. That was the kind of irresponsible role that Caan was given however and he played it so easily that you might have thought that he was just acting out the way he was in real life. If you can believe it, Charlie Tweeder was his first major motion picture role and the one that kind of got him started off on a career that began to pick up speed as he went along.
He was featured alongside David Arquette in Ready to Rumble, a film that was based on the WCW and a character called Jimmy King, played by Oliver Platt. He and Arquette played a couple of rabid fans that were determined to get King back int the wrestling circuit after he was suddenly ousted. The film starred a long list of actual wrestlers as well as Martin Landau and Joe Pantoliano. From there he went on to costar with Vin Diesel in the film Boiler Room, which also starred Giovanni Ribisi, who he would costar with in Gone in 60 Seconds as the character of Tumbler. After that he went on to star in American Outlaws as Cole Younger along with Colin Farrell. He then made his directorial debut with the film Dallas 362 in 2003 and won a prize at the Las Vegas Film Festival. So it's easy to see that as the years have been going by he's been holding on to the bad boy image in films but has at least matured enough to show that he has enough versatility to be considered as more than a one-trick pony.
That theory was tested even further when he went on to star in the Ocean's Eleven trilogy, in which he had a limited part but was still great in. The back and forth banter between him and Casey Affleck, as the two played the Malloy brothers, was great since they never got along and were always nipping at each other with verbal insults that kind of helped to make their characters a little more believable. Caan still had the chance to play someone that was crass and didn't really care about other people's opinions but was showing definite signs of maturing. He also went on to appear in the show Entourage from seasons six to eight as Scott Lavin, a talent manager that was yet another step away from the bad boy image that he'd affected for so long.
One of his most recent roles was that of Danny "Danno" Williams in the remake of Hawaii Five-O, which is obviously a remake of the 1968 show. The program aired on 2010 and by 2011 he was nominated for a Golden Globe award. he was also ranked as number 95 on BuddyTV's list of sexiest men in 2011. He's also developed a passion for photography after working with cinematographer Phil Parmet. He's even compiled his own book of photographs and released it in 2009. On top of this he's also been heavily involved as an active volunteer with Surfers Healing, an organization that shares the joy of surfing with autistic children. He's also involved in other, similar groups.
It really seems that he's matured as he's grown up in the industry, becoming a very responsible adult and finally changing his onscreen image from a rowdy, carefree kid to someone that's a lot more professional and has a good understanding of what he wants to do with his life. He even managed to become a father as he and his girlfriend Kacy Byxbee welcomed their daughter Josie into the world back in 2014. So while it might seem like he was a wild man then and could be now Scott Caan has definitely calmed down and turned into a rather neat individual that has gone through the learning process and used it to his best advantage. He's still acting since there's plenty left that he can do, but he's become a very balanced character onscreen and off it would seem, which is nice to see. It shows that pretty much anyone can change as they grow older, even those that might have seemed like they enjoyed their wild streak.