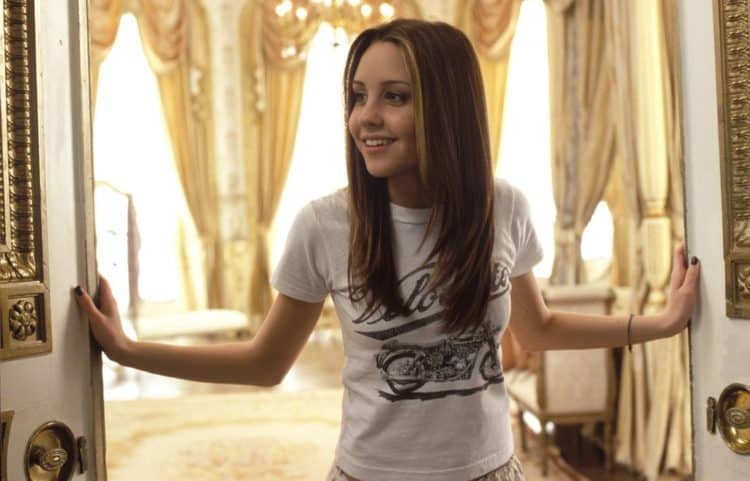 Unless you're up on the news it's kind of hard to figure out Amanda Bynes since it seems as though she has this wonderful and very enchanting career but she's also had a few problems within the last several years with substance abuse and run-ins with the law. She's an award-winning actress and has put in some great performances but there have been some problems in her life that need to be sorted out and a decision as to whether she can or even wants to make a comeback to a career that could still be great considering that she's only 32 years old. There's still room in show business for her after all since she's proven that she has the kind of talent it takes to really thrive in front of the camera. Now all that needs to be done is to keep her on an even keel and things should hopefully be alright.
In the meantime, her are 5 of the best movies from her career.
5. What A Girl Wants
A lot of movies seem to indicate that being royalty is anything but the fun-filled fantasy it seems to be at times, though of course the media seems to do that as well. When Daphne tries to get to know the father she never realized she had she ends up finding out that he's a very important man in England and that she has to change who she is to belong to his world. When things don't work out however she makes her way back to America. He eventually follows and announces that he wants to be her father and get to know her, and even later on ends up marrying her mother, making them one big happy family.
4. She's the Man
This kind of tale has been played out a couple of times but it's usually just as funny whenever and wherever it gets presented largely because you have to wonder how anyone could possibly believe that no one would notice. Bynes plays a young woman that takes the place of her twin brother, acting as a guy to be on the guy's soccer team. Eventually she ends up falling in love with one of her teammates but the guy has fallen for another woman, at least until he meets Viola when she appears as herself. It's kind of a twisted love chain that doesn't get resolved until close to the end when the deception is over and everyone finally finds their way back to a reasonable solution.
3. Living Proof
Breast cancer is and has been a very big deal in the medical world since it affects a great many women and has been an ongoing issue that a lot of people want to see more research on. When one doctor discovers a treatment that will revolutionize the type of treatment that is given to breast cancer treatments he does his best to get it pushed through only to find that it's not approved and will take a much greater struggle in order to make those that control such decisions to fund his research. When the tests are finally shown that the treatment does work it becomes a major breakthrough that many people are willing to try.
2. Easy A
It's kind of amazing at times how modern films make use of older literature, especially given that the same themes of The Scarlet Letter are followed so closely in this movie. Emma Stone's character is that of the hapless young woman that is set on helping the social life of those that come to her for aid by allowing them to state that they've slept with her so that others will accept them. Unfortunately the backlash from this is, as you would expect, kind of brutal since she's seen as a less than desirable individual that a lot of people in the school want to get rid of. No good deed goes unpunished after all.
1. Hairspray
A lot of us should recall this movie since it was pretty popular at first when it came out initially. The original movie gained a cult following in a way and it almost seems as though the producers were trying to bank on that for the newer version, though a lot of people got excited and then kind of forgot why once they watched the film. It's great if you want to see something that was crazy to begin with get an upgrade, but overall Hairspray was a little better the first time around when there were no expectations. This movie wasn't terrible though, it did manage to stick to the original's design throughout most of its length.
Amanda has been out of the game since around 2010, but she's never been too far away from the business to disappear entirely. Some people are actually hoping she'll make a comeback.