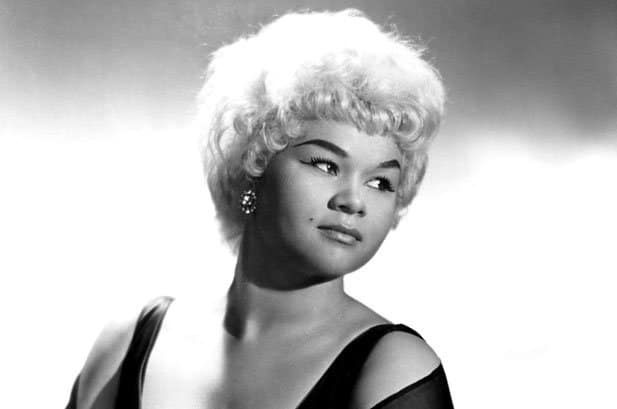 Etta James didn't exactly have a good upbringing since she was abused for much of her young life and developed a kind of stage fright that made it hard to sing on demand. Without going into the sordid details she did develop a strong and very forceful singing voice that eventually became her one ticket to fame. Later on in life however she also suffered from a serious heroin addiction that made matters even worse. During her singing days she was magic, and had a voice that many people would have done anything to possess. But too many issues from the past that were compounded by those that came during her rise to fame did enough to really do a number on Etta in her aging years. Eventually she would be diagnosed with Alzheimer's Disease and then leukemia, which eventually took her in the end.
There are a lot of songs from her legendary career, but below are some of the best.
5. Wallflower (Roll With Me Henry)
The stories you hear about musicians and other celebrities being abused when they're young or when they get older are horrible, but back in Etta's day it would seem that no one was there to look out for her since her mother was out constantly and those watching over her seemed more inclined to turn a blind eye. But the effects of being so horrible to a child can be long-lasting and have several adverse effects as they grow older. This was proved in Etta's case since in order to deal with what her life had become she turned at times in the wrong direction, but more often than not it would seem that this was what she knew to do.
4. A Sunday Kind of Love
You can't deny that Etta had an awesome voice, but to think that it was pushed out of her by being thumped on the chest as a child is kind of disheartening since it's a rather cruel and unusual way to get a kid to really belt out the tunes that an instructor demands. The fact that she made it work for her and got discovered eventually is something to be inspired by but also something to think of as a lucky break since without music there's a good idea that Etta might not have had much else in her life. The kind of back story she has isn't exactly the kind that's known to foster those that are given a fair shake in life.
3. Something's Got A Hold On Me
It's amazing how so many people think that a lot of the songs they hear in the current era are without some sort of basis in the older days, but if you've ever listened to Flo Rida then you recall where you've heard the opening to this song. There might not be a whole lot to go on after that, but it's almost a spot-on match for this song. That's the great thing about so many artists however, so long as they recognize where their tunes came from. Those that look to the past for something like inspiration or even a useful hook can usually find something that's going to be such pure genius that it might have been ahead of its time.
2. I'd Rather Go Blind
Etta was one of the many singers that was credited for bridging the gap between rhythm and blues and rock and roll, and helped to create yet another example of how it was done. She took the styles that had existed before her arrival and turned them into something that not only worked on a different level but took every style that she went with and created something that people had no idea how to handle at first. The innovation that she brought to the music industry is something that you can't help but sit back and be amused as well as impressed by, since in her day it was something that had to happen in order to make someone stand out, just like now.
1. At Last
It's so very easy to give tribute where it's due when talking about the old singers since they earned their place a long time ago and they did in ways that seem to eclipse a lot of musicians today when it comes to thinking just how hard it had to have been to break into the business. Etta had a hard life growing up and not a lot of prospects until she finally got noticed, but once she did her star started to rise and there was nothing that was going to stop it for a while. Life did get the best of her at times, but she's still going to be remembered as a legend.
She wasn't perfect, but she had a voice that was as close as it could be.