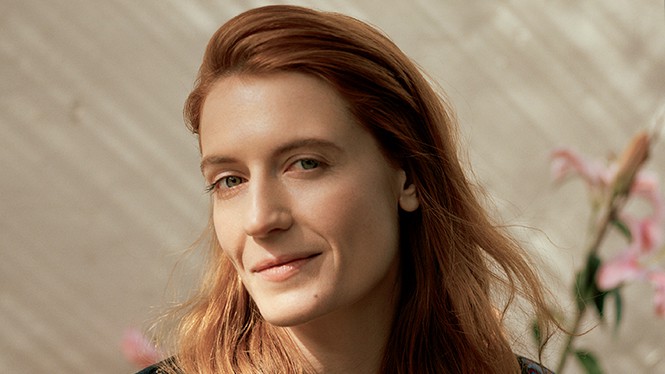 You might not have heard about Florence and the Machine but quite honestly they've been one of the hottest bands around since 2007 and have been tearing up the charts since. Given how many musical acts there are in the music industry it's not too difficult to see how some get missed simply because a lot of people ascribe to different genres that have nothing to do with one another. But at least trying something new is worthwhile when you can come across acts like this. While they're not the hardest sound in the world they do offer something unique in their sound since they tend to favor the dark, romantic feel that a lot of female singers have practiced for many years now and has been seen as appealing to many listeners. If nothing else they've been prominent in enough circles to be counted as one of the more influential bands of their time.
Here are some of their best songs to date.
5. Cosmic Love
Like I said they're not the hardest rock band around, but it fits their style since they have a haunting sound to their music that doesn't require hard, ripping guitar riffs. Instead they rely heavily on Florence Welch's voice which is just as strong as many that have gone down this route. The quality her singing has is that it fills up the spaces between the instrumental pieces and gives each song a pleasing effect that accentuates the base that's laid down behind it. When she's allowed to be the centerpiece without any filler behind her and minimal instruments playing it's actually pretty entrancing.
4. Hunger
The imagery that the band uses in their videos is typically quite thought-provoking and makes a viewer wonder just what they're trying to get at in the opening scenes. But that's the whole point of some of these songs, since the idea of creating the need to think around corners is something that seems to be one of the major draws of such music. This song almost seems to go into pop however with a rock edge that keeps it sounding like something that's out of the 80s or 90s in its form and delivery. The images that continue to come seem to support this since nothing gets quite as dark as their other songs.
3. You've Got the Love
There is a big, fat, glow in the dark line between rock and pop, but somehow this band seems to dance across that line now and again in order to bring something new and distinct to the listeners in a way that is almost nostalgic in its delivery. It's still pleasing to watch and to listen to since Florence and her band are quite adept in their usage of imagery and their choice of lyrics and how to deliver them. But one thing about the band seems to invoke images of the past that a lot of countries apart from the USA seem to enjoy quite a bit. Ever notice how other countries tend to pick up on the music this country created decades ago? That should say something about how popular it still is.
2. Shake It Out
There's something inherently classy about these videos and the music gives rise to the same feeling as it stays reserved for a while before melding into something that's a great deal of fun but is still within the confines of being refined and very measured, not out of control and riotous. It all depends on the profile of the song after all, whether a band wants to stay within the confines of what they feel is needed in terms of emotion, but this one, despite the quickening of its pace near the middle, is still one that manages to stay within the carefully measured confines that it creates for itself early on.
1. Dog Days Are Over
This is an odd video to say the least, but for those that are into figuring out just what vague and unknown imagery really means then it's probably a very pleasing effect. That being said it shows that the band isn't above or even unnerved by showing images that might really confuse some people, since the music is what keeps them around for the most part and allows them to weather the confusion in favor of listening to a favored band. There is some meaning to most videos and there's no doubt that this one is the same in that regard, but figuring it out without knowing just what the band was trying to do is a little difficult.
All in all Florence and the Machine manage to do their own thing when it comes to their music and it's great since they've created a name for themselves that doesn't seem to be in danger of being a one-hit wonder.