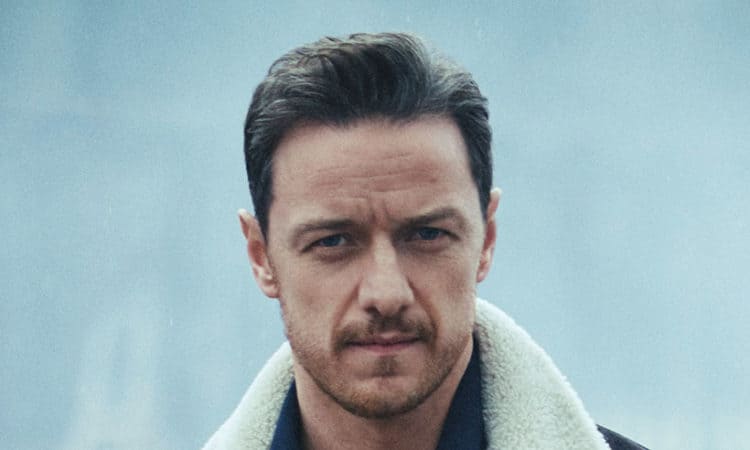 If you can believe it James McAvoy thought of joining the priesthood at one point in his life as he thought it would be a good way to see the world via missionary work. He wouldn't have been wrong in one sense but it seems like it would have been kind of a waste of talent since he's shown himself to be quite versatile throughout his career thus far. He's become the kind of actor that can make you absolutely hate his character or feel sympathetic towards them and everything in-between. His act is usually something that is intended to get the audience on his side or perhaps watch him closely since the motives of his characters tend to shift even if he's supposed to be a protagonist. In many ways he's the chameleon-type of actor whose character changes with the situation within a movie.
Here are a few of his best films so far.
It's fair to say that this movie is far more about Charlize Theron's character than it is James' because she is the main character and he's the support brought in to create an interesting character for her to work with and then against. His character in this film is likable thanks to his loose attitude but it becomes evident after a while that the audience shouldn't trust him and should instead revile him in a way since he's proven to be the kind of guy you should never turn your back on. That being said, he does offer just a bit of comic relief per his role that is kind of needed in this film.
4. Wanted
Poor Wesley. His girlfriend doesn't respect him, his friend is a lying dirtbag that's sleeping with his girlfriend, his job is a waste of his time, and his boss is someone that you'd love to silence with a glare since she's little more than a pompous bag of wind with a serious eating disorder. But when Wesley is recruited into the league of assassins to put down a rogue operative that is systematically targeting their brethren he becomes someone far more dangerous than even the league had anticipated, and only grows more dangerous when it's revealed that they've enlisted him to kill his own father.
This film was received quite well by critics and moviegoers alike despite the fact that some have said that it is quite inaccurate and doesn't tell the whole story. But for entertainment purposes it does tell a compelling tale of a physician that wishes to find a purpose in his life and do something worthwhile. When he befriends a ruthless dictator however he eventually comes to find that the friendship is only stable so long as he is willing to turn a blind eye to the violence that the other man is willing to inflict on anyone that doesn't do as he commands. Eventually the physician escapes the country, but not without remembering the people of Ugunda and what they're going through.
2. X-Men: Days of Future Past
The X-Men timeline has been ripped up and pieced back together so many times from the comics and even in the movies that trying to sort it out from movie to movie is getting confusing, but this was one of the better movies that has come out as of late. The premise is that mutants are on the verge of extinction thanks the super-advanced Sentinels that were created to hunt them down and destroy them. Wolverine has to send his consciousness into his past body to try and stop the war that will eventually come and broker some kind of peace between humans and mutants.
1. Split
This movie was just flat out terrifying in a couple of different ways. James McAvoy is to be commended for playing so many different roles in this one movie since he has to act out the part of a man that has 23 different personalities housed within his mind, one of which is simply too powerful for anyone to stand against and is perhaps the only one among them that the rest of them know to fear. But Kevin, the dominant personality, is well aware of who he is and what he's all about, but the other 22 personalities are pretty much the same way, thinking of themselves as functional people that have their own lives, their own desires, and their own needs. The great part about this character is that he's coming back soon in the movie Glass, that will pit him against Bruce Willis' character from Unbreakable, and also include Mr. Glass, played by Samuel L. Jackson.
It goes without saying that James has a load of talent and ability that he relies upon and that he can get an audience on his side or make them despise him. That's why he's so great.