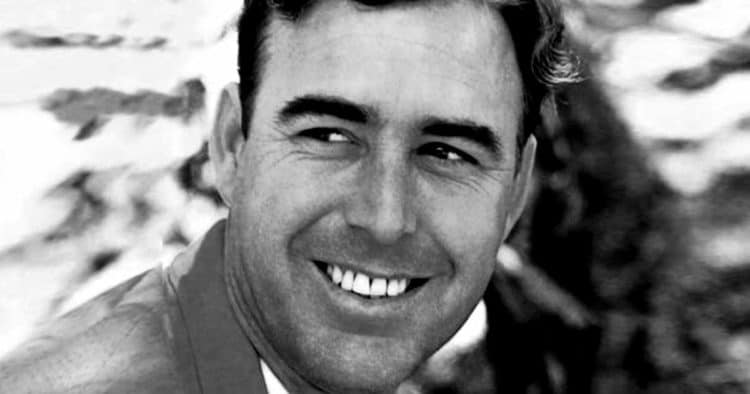 Johnny Horton sounds like a guy that had to move around a lot until he found what it was that he wanted to do with his life, but it also sounds like this led to a rather interesting existence as well. One might even so far as to say that this was a big part of the inspiration for many of his songs since it would seem that he took a lot of the material that might have been present in his wanderings to heart and put them into his songs. His sound was something indicative of the times and is also enough to invoke nostalgia in those that likely remember his brief moment in the spotlight, but sadly he wasn't able to live past his 30s. During a trip from Austin, Texas to Shreveport Johnny and his buddies were involved in a head-on collision that ended up causing grievous injuries to everyone else but was fatal for Johnny. He's still remembered to this day for a few of his songs that were particularly well-received, but it's easy to wonder what his career would have been like had things been different.
Here are five of his best songs.
5. All for the Love of A Girl
People like to say that love songs belong to one certain era or another but in truth they've managed to pervade just about every decade and every genre in some way, be it a huge influence or something that's touched upon and then left alone for a while. In fact if you think about it love songs are some of the oldest songs in the world since the act of seducing women and getting them to be more agreeable by using a love song is something that men have been doing for a very long time. Whether the woman is always as impressed as the men want them to be is something that waits to be seen, but overall this kind of song is a very old idea that has no set boundaries in any genre.
4. The Battle of New Orleans
Now if any of you are being honest a few people might actually have fathers and mothers that managed to sing this song to you a time or two in the past. My own father managed to remember enough of it to sing to me on occasion, making it a great game to see how much he could remember and whether or not I would chime in from time to time. It's an old song and something that follows a very quick and jaunty cadence, but unless you've been singing it again and again you're bound to forget it until the tune starts up again and memory begins to fill in the gaps. It's amazing the things we remember.
3. North to Alaska
I'll be honest here and say that this song was sparked by a memory of the show Married…With Children, since Al Bundy was heard to sing the chorus during one episode when he was about to run from home, for one of the many attempts he would try over the course of the show. But overall this song is just one of a few that Johnny no doubt started thinking about when he made his own way up to Alaska, searching for gold just like so many others. The Klondike Gold rush had already come and gone quite some time before, but he was still determined to find something it sounded like, as there were rumors that there was still hope for such things.
2. When It's Springtime In Alaska
Alaska obviously made an impression on Johnny and to be honest it's hard to see how it couldn't. It's a different world up north, no matter how much it's changed over the years. It's a place where people are a little hardier, a little more capable of withstanding the terrain and climate, and where those that can't stand the cold and strangeness of month-long light and darkness don't need to go if they can't handle it. But there is a great deal of beauty in Alaska, a look that is something that defies easy explanation and almost demands that those who come to see it pay the respect that is due.
1. Sink the Bismarck
It would seem that Johnny was something of a history buff as well as a music lover since a couple of his songs seem to really get into the whole idea of the conflicts that have happened in the history of the United States. The cadence that he uses for these songs though is something kind of fun that makes it possible to sing along with a jaunty feel that makes it almost comical. Obviously the stories that are told are anything but comical in nature, but they're also done in a way that are slightly less dire than the real situations that took place.
Johnny might have been someone to really change the game had he been around today.