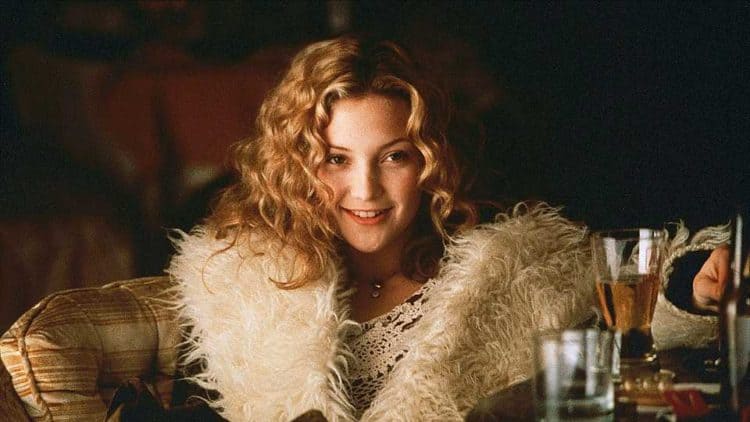 It's actually kind of heartwarming to know that Kate Hudson has accepted Kurt Russell as more of a father to her over the years than her own father, who divorced her mother when she was just a year old and never really got to know her. She's taken a lot of inspiration from her mother, Goldie Hawn, and has created a career of her own and a life that's been nothing short of impressive thanks to the guidance of those that have cared for her and the determination she's shown throughout the years. At times it does kind of seem as though she's the type that might be singled out as kind of glamorous young woman that banked a lot on the fame of her mother, but in truth she's made her way forward on her own, with help at times no doubt, to become a very independent person that values those that have been there for her.
Here are a few of her best movies so far in her career.
5. Fool's Gold
Sometimes going after something valuable kind of makes you forget what's really valuable. But in this movie Finn manages to allow his obsession to cloud his judgment up until he finds a series of clues to the treasure he's been looking for. The only trick is that his former mentor and a rather violent gangster are looking for the same thing and don't have any compunction about kidnapping his ex-wife. When Finn and a few companions decide to finally dig in and make certain that they're the ones that find the treasure while maneuvering around their opposition things tend to happen and eventually he and his wife get back together.
4. My Best Friend's Girl
Nice guys don't always finish last, but sometimes they definitely don't finish first, especially when a woman realizes that she hasn't spent enough time searching for that one perfect guy and making a few mistakes along the way. Dusty is that nice guy but he's also kind of hopeless with women since he wants to move too fast without being certain that the woman he's infatuated with is the person he wants. Tank on the other hand is a guy that can get pretty much any woman and lose her without any effort since that's what he's paid to do. It's a great scam until he falls for Dusty's girlfriend.
3. Bride Wars
This is why, when it comes to weddings, you check, double check, and check again to make sure everything is set and everything is the way it should be. Even best friends can become bitter enemies when it comes to having their dream wedding. When the sparks fly between two brides that have been friends for most of their lives things get a little out of control as they start to sabotage each other over who's going to be changing their venue since their weddings have been booked on the same date and in the same venue. You can just imagine it's like Bridezilla on steroids.
2. The Skeleton Key
This movie draws a distinct line between voodoo, which is seen as a religion that is well-founded and is not meant to be harmful, and hoodoo, which is folk magic that was brought over from West Africa and is said to be practiced in the southern United States. When Carolyn takes a job for a couple that lives out near the swamps however she doesn't know what to expect save that she'll be caring for an elderly man that suffered a stroke some time back. She had no idea that his suffering is caused by something far worse, or that she was selected specifically for a purpose that she couldn't possibly understand.
There's something about journalists that a lot of people don't trust sometimes, and it has to do with their supposedly unbiased way of looking at things. The movie gets into the habit of William being the enemy of the band Stillwater at first since they don't trust him because of his chosen profession. But as the film goes along and he seems to integrate with the band he loses his objectivity and thus his grasp on what he's supposed to be doing. Unfortunately for a journalist this isn't an option since to write something fair and to the point they need to stay outside of the subject they're reporting on. It's also unfortunate however that this doesn't sit well with the band, and the lead singer vilifies Russell's article, claiming it to be untrue. He eventually recants and tells Rolling Stone magazine that it is true, but at that point nothing is ever the same.
Kate Hudson has made her way through Hollywood by showing that she can play a variety of characters, all of whom are believable and easy to relate to.