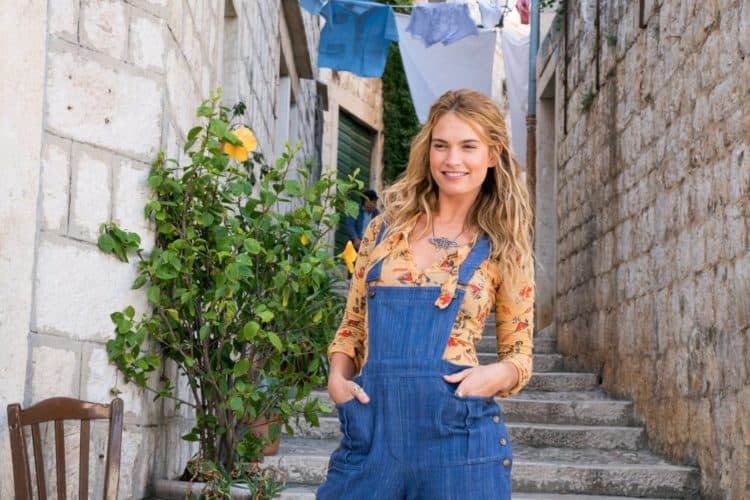 For being an award-winning actress there's not a lot on Lily James as far as information goes but to find out just how good of an actress she is all you really need to do is watch her films and you might be enchanted as well as impressed. She's still got some work to do in order to be Oscar-worthy but given that a lot of people don't climb the ladder to that particular award every year she's been doing just fine as she's done thus far. One thing that she's got going for her, and that could work against her occasionally, is that she is a very pretty woman that can be perfect for certain roles but might also run the risk of being typecast for the same reason. So far in her career she's been able to take on roles that aren't entirely the same, but she's also been seen in a few films playing roles you would kind of expect to see her in.
Here are some of the best movies from her career so far.
5. Sorry to Bother You
It's really only her voice that gets used in this film, but the film is too crazy to not put on the list since it does involve her at least somewhat and it's, well, it's out of control and over the top. More than anything it seems to be about a man that's looking for a way to better his life and create a new and more appealing lifestyle for him and his girlfriend. Somewhere along the line however he sells out and loses sight of what he really wanted, becoming a corporate man at the expense of his pride and his ideals. When he finally tries to go against those that want him to change things go downhill again, but at least he's doing the right thing.
4. Burnt
She's more of an extra in this film but it works just as it should since overall the film is about the one chef that can't seem to get it together in the first part of the film. In fact it's seen that he comes so close to having a nervous breakdown a few times that one almost gets the idea that working in a kitchen is not as glamorous as some might think. The fact of the matter is that working in a high-volume, professional kitchen is a very tough ordeal, but it's something that those who love to cook learn to do because it's where they feel the most complete and where they often feel the most at ease.
3. Mamma Mia! Here We Go Again
While the first movie was about finding out just who Sofia's father was, this one wasn't too different, except that it took the idea a little further and showed Donna's life as a younger woman since in the present she passed away a year before the story picks up. As the movie goes along flashbacks are used here and there to show how Donna managed to live on the island and what she went through during and after her pregnancy, a life that seems as though it might have been carefree, troubled, and joyous all at once since it was filled with experiences both good and bad that are what make up the average life.
There are a lot of driving movies out there that are impressive for the skills that are put on display but this one is kind of interesting since it relies a lot on the cooperation of the driver's surroundings. Yeah, that's pretty much the same in a lot of movies like this, but there's something much more technical about this movie it would seem, and yet at the same time a lot more playful up to a point. The fact that the main driver suffers from tinnitus, which causes and incessant ringing in the ears, is enough to think that he might be impaired somehow, but upon watching the character drive you get the feeling that he's more than made up for it.
1. Cinderella
The term "Barbie doll" was used by many when describing Lily's character in this movie since it almost looks as though she doesn't have a waist to speak of when she gets gowned up. But aside from this the movie was fairly magical and in some ways kind of depressing where it needed to be since sensibilities weren't spared when it came to showing just how downtrodden Cinderella was. But throughout the movie it's also seen that she's a rather positive young woman that is grateful for the opportunities she gets, and is nowhere near as vindictive as the stepmother and stepsisters she's had to endure.
Lily James is doing a great job with her career so far, so it's not too hard to assume that she'll continue to shine.