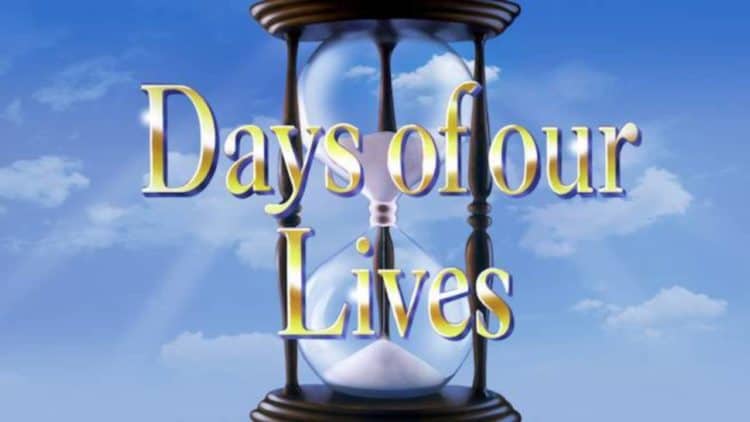 Days of Our Lives fans know a good love story when they see one. It's easy to see when couples are going to make it, and it's easy to see when they will not. Some couples will always play the game with one another because it's just what they do. They get together, then they break up, they go out with others, they get back together. They cannot get their lives in order, and it's not uncommon. However, we have to point out that there are other couples who will always be the greatest love stories of the year no matter what happens to them. In 2020, Salem has given us a few great love stories to talk about, so let's talk about them.
Ciara and Ben
These two finally got their happy ending, though we know it didn't work out quite like that. Everyone in Salem assumes Ciara was killed in an explosion following her wedding to Ben, but we don't think she's dead. However, we are just going to talk about this great love story. This couple was able to find their happiness despite all that has worked against them for years now. They never wavered, and we are just so happy that they at least got to get married before she will allegedly killed. That moment was nothing short of pure magic.
Shawn and Belle
It's been a hard year for them. They took off a while ago to travel the world and to take their daughter, Claire, to get the help she needed for her mental state. They come back off and on, but they're mostly on this year. Their marriage ended in 2020, and they ended up divorcing. Mostly because Belle was having an affair with Philip, and Shawn could not get over it. It was a horrible situation when she cheated on him, but we know that this is one of those couples who are simply meant to be together. They are The One for one another, and they need to keep their lives going like this. Their love story is one that we want to see continue, and we are looking to see if the fact that they were able to reunite will stick.
Jennifer and Jack
It's been a bad year for them. She found out that while she was in a coma for many months, her husband slept with a friend. She was horrified he would do that, but he thought she was gone forever. He was drunk, he was not himself, and he didn't mean to. Once he realized what he did, he immediately cut it off and ended the friendship, but she found the letter. They aren't in a good place right now, but their love story is one we think can overcome this.
Kayla and Steve
Their story is one for the ages. For decades, they've been The One for one another, but everything that happens in their lives happens against them. They had a rough year in 2020. They were not together because she thought he was in prison. Then he came home from prison, and he was not quite himself. She was with Justin at that point, and she didn't know what to do. Justin, fearful of losing Kayla, proposed to her. Steve was implanted with a chip that no one knew about, and it was turning him into Stefano. She was able to perform a very risky surgery to remove it and get him back to himself, but she was still marrying Justin. However, he professed his love to her, and she could not go through with the wedding. She left Justin at the altar on his wedding day, and that was the end for them. She and Steve were back together.
Jake and Gabi
Okay, so she's gone and he was sleeping with Kate while she was away, but this will work itself out. Gabi had a rough go of things. We won't pretend she didn't bring a lot of that into her own life, but finding Jake (who is, unbeknownst to her, the twin brother of her late husband) was good for her. It took her some time to convince him of this, but they made a darling couple. She finally found happiness, and we have a feeling that their love story – which only just began in 2020 – is going to be something a lot more long-term. We have hopes for them, and that's why we are including their love story right here.