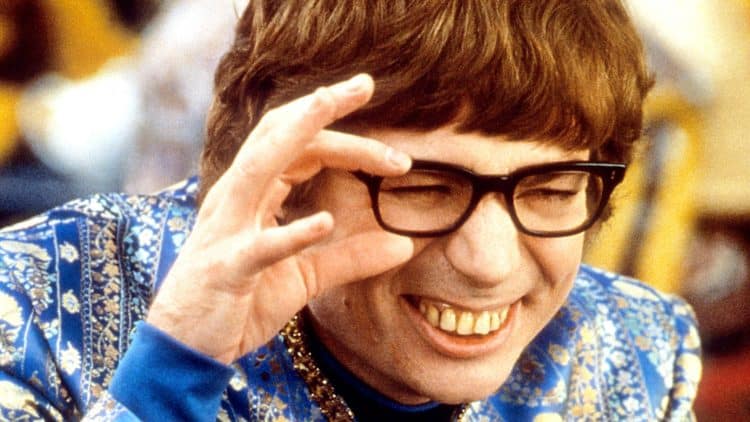 Mike Myers is not the average man when it comes to talent, though apparently he's not the easiest person to work with either. You could possibly chalk that up to his being a genius when it comes to comedy, but then it's also something that each individual that work around him has a different opinion on. One thing that's clear is that when it comes to being funny he's one of the top comedians in the world no matter that he's had a few setbacks with a couple of films. Even with such missteps it's clear that he's created a legacy that's going to be remembered for some time to come since he's created an entire list of characters that people still recall to this day and can't help but watch over and over. The kind of mind that can come up with so many characters, in some cases in one movie, is one that's undoubtedly working all the time to come up with new material.
Here are some of the best films from his career.
5. 54
54 was an actual club that was once a very decadent place where the stars came to mingle and the average person could be someone for at least a night or so. In this film however Shane is a guy that wants something better than his town can offer and becomes a bartender at the club, making more in a single night than he used to make in a week or two. But the disturbing thing about the club is that it's owner, Steve Rubell, was apparently conducting some very illegal business that the FBI took note of eventually and used to shut the place down. Rubell went to prison while the rest of the staff were out of a job and therefore cast out of heaven on earth in their estimation.
4. So I Married an Axe Murderer
After finding so many different reasons to dump his girlfriends Charlie finally thinks he's found the right one until he finds reasons to believe that she might be an axe murderer. While he's given evidence to prove and disprove this throughout the movie his paranoia continues to get the better part of him until he and Harriet finally get married and spend time in a secluded hotel where it's revealed that Harriet's sister Rose is the actual murderer. With Rose chasing Charlie around the hotel Harriet is arrested. Thankfully however when Rose almost falls off the top of the hotel Charlie catches her and she's arrested instead while Charlie and Harriet get to live out their lives happily ever after.
3. Shrek
Shrek was originally supposed to be voiced by Chris Farley if you didn't know, but after his fateful passing Mike Myers took over and the iconic green ogre has been voiced by the same guy ever since. Looking back at it now it kind of seems as though Mike might have been the right choice all along. His voice really put the last touch on the character that was needed, and while Farley had a great act and a very recognizable voice, it might not have been quite right with the character. That being said Shrek has been one of the most lucrative film franchises in history and a lot of it has to do with Myers.
2. Wayne's World
If you grew up watching this on SNL and then followed the transition to the movie then you had a happy childhood as far as this little piece went. Some people actually had an issue with the movie but they were so few in number that it didn't seem to matter. Wayne's World was a movie that had people rolling in their seats and wanting more as the minutes ticked by and the comedy kept on coming. For something that was once an SNL skit it became a cultural icon that a lot of people still follow today since despite the lack of popularity for the sequel the original is still something that a lot of folks would gladly quote again and again.
1. Austin Powers: International Man of Mystery
To be honest some folks didn't know how to take Austin at first since he's obviously a very big spoof on spy movies and as such was kind of hard to stomach in the wake of so many Bond films. But once he gained traction with the audience it was obvious that another icon had been created and his catchphrases were being heard left and right as the movie continued to climb the charts. The sequels were okay, but the third one seemed to take it over the top and did what the second one couldn't. Also, Myers did only two characters in the first movie, where in the second he did three, and then in the third he did four. How difficult do you think that must have been?
If he didn't do anything else with his career he'd still be counted as a legend.