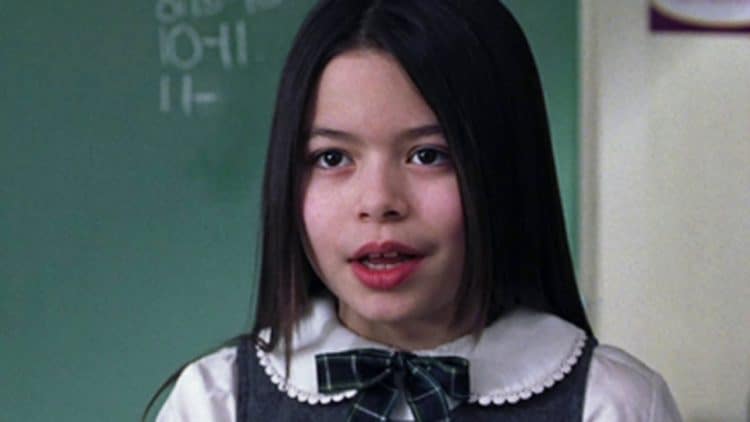 It's become a bit more common to watch some stars grow up on TV and in movies since they start out so young and continue onward as their career gets bigger and better throughout the years. Miranda Cosgrove might not be one of the big A-list celebrities who came from being a child actor and turned that into a career that's made her known to everyone but she's still come a long way and been impressive while doing it. One thing that's evident about her is that she hasn't suffered any major burnout as can happen from time to time with child actors and that's been great to see thus far since it indicates that she's been taking care of herself and been given a chance to experience show business in a very supportive manner. Being both an actor and a singer has no doubt helped her along since it keeps her career from stagnating.
Here are five of Miranda's best movies thus far.
5. The Wild Stallion
Like a lot of stories this has to do with a young girl that's needing a friend and finds one while at the same time discovering a purpose to her life by finding out just what's going on with the horses in her new town and what she can do to help. Movies like this are typically the feelgood type that allow people to watch and be warmed deep inside by the Hallmark-like human emotions that are displayed and the stories that tend to spring from legend and become entertainment for the masses. All in all it's not a bad movie and could be very entertaining as a family or kids' film, as it does offer up a pleasing story.
4. Yours, Mine & Ours
When two people who are very opposite of one another end up getting married, their kids, and they each have a lot of them, soon find out that the manner in which they've been raised is so incredibly different that they just can't get along. Their plan however lacks anything other than the desperate and shallow need to get away from each other and eventually seeks to tear their parents apart, thereby allowing them to go back to the way things used to be. The only trouble with that is that together they find out that they're a great deal happier than they would ever be apart.
3. The Intruders
It's never that much fun when you figure out that the house you moved into has a dark and haunting past. It's even worse when it feels like there's someone, or something, watching you. Rose doesn't seem like the most balanced person but she can't help but think that something is wrong with the house she and her father have moved into, though she can't prove anything and as a result she's not fully believed when she starts to think that something is up. It's hard to get anyone to believe you when there's nothing to be witnessed and the only one that feels the unseen terror is you. But that's typically how thrillers work.
2. Despicable Me
As the oldest of the trio Margo is usually the most level-headed and mentally capable, but even she gets her feelings hurt when Gru decides to dump all three girls back at the orphanage without any consideration of how it's going to affect them. When he comes back to rescue them from Vector however they're still a bit hesitant, but they get the idea that they're likely going to be safer with Gru than where they're currently standing since the moon, which was shrunk, is rapidly expanding to its original size inside of Vector's escape ship, and getting out is probably the best idea since the alternative means being squished.
1. School of Rock
Summer is that one girl in class that you can't help but feel is the teacher's pet and the one that you would love to throw an eraser or a paperclip at when she suggests that the teacher forgot to hand out any homework. You can't really blame her for being who she is since at this age kids that tend to be this way have sometimes been groomed for this by parents that won't accept anything less than the best and are overbearing to the point that their kids might need therapy by the time they're in high school. Summer is an avid student and loves to learn, but she also loves the structured order of the school a bit too much since it looks like she's going to die of shock the moment she sees the awards and demerits list torn from the wall. Thankfully she does come around eventually and acts as an integral part of the class.
It'd be great to see Amanda in more prominent roles as the years move forward.