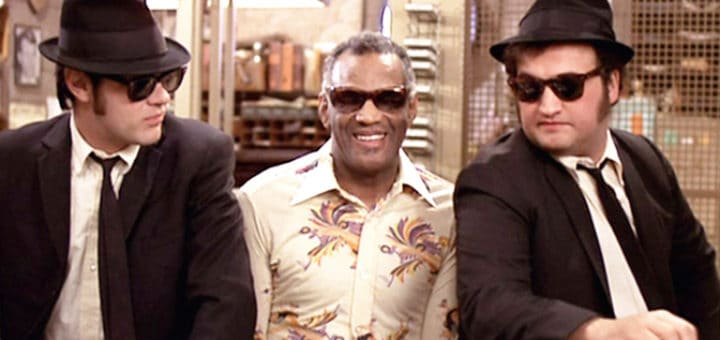 Brothers in movies are usually more likely to fight with themselves as they are with anyone else since the closeness is usually there but the animosity is usually rather prevalent as well. In the 80s there were all sorts of brothers in films and rarely was one pair that similar to another. But they made life interesting since the moment a pair of brothers showed up they were immediately interesting since there was obviously a bond between them that went beyond what most people experience in a relationship. Brothers know each other the way others don't really understand sometimes and tend to be closer in many ways than they are with anyone. Of course in real life brothers can be the most distant members of a family and never speak to each other. But somehow there's always that bond.
Here are some of the best brothers from 80s movies.
In the average high school hierarchy Bryce and Cliff were the average freshman geeks that had the likelihood of being picked on mercilessly, but with Ted as their friend their chances increased exponentially since he was the leader of their trio and despite being a lot smaller than them was somehow the biggest talker and the only reason they even got noticed by any upperclassmen. The fact that they weren't turned inside out upon attending a senior party was likely due to the fact that they weren't confrontational and would have done pretty much anything they could to comply with the seniors they angered in the film.
Back when Corey Feldman and Corey Haim were big stars and were on a tear through Hollywood the Frog brothers were two of the most unlikely heroes you would ever want to meet. In fact you might have wanted to stay away from them entirely since they weren't the most stable individuals in the world and got most of their knowledge of vampires from the comic books. That could be why they didn't realize that inviting a vampire into your home would negate all power a person had over them and would somehow reduce their weakness to certain items. Of course something like that seems like Vampire 101.
3. Die Hard – Karl and Tony Vreski
Brothers that stay this close often seem like they're destined to go to the grave together and Karl and Tony weren't that far off since they ended up dying in the same night. But this clip alone is enough to show you that while they might be brothers they don't necessarily make it easy to get along with each other. Karl is obviously the more aggressive between the two and doesn't really make any bones about doing what he wants when he wants to do it, but Tony is at least up to the task of putting up with is brother and doing what he can to make sure that he keeps up. Still, that seems like a very competitive relationship.
2. The Goonies – Brand and Mikey
In theory Brand is just as adventurous as Mikey but it would seem that his sense of adventure is kind of dimmed from being a teenager and being interested in very different things, like girls and being popular. When they both embark on the same adventure however it becomes more of a bonding experience that pulls them closer together as they're trying to find a buried treasure that could possibly help them save their homes from being bought out and destroyed. Sometimes the most dire situations manage to pull people together in ways that wouldn't occur naturally. But to be honest Brand and Mikey are still pretty close.
1. The Blues Brothers – Jake and Elwood
"Thick as thieves" would be a great way to describe this relationship since Jake and Elwood aren't exactly the most pious individuals in Chicago but are at least trying to do the right thing by saving the place where they grew up. While the nun that helped to raise them doesn't have a lot of faith in them there's still hope since they have a great sound and, when they finally convince the guys to get back together, they have a band that has an awesome sound and is loved by everyone that hears it. So they run from the law and cause a great amount of damage now and again, and run a car through a shopping mall, and impersonate a country band, and, well you get it. They're not the greatest people in the world but when it comes to being brothers they're two of the best in film.
One thing about brothers is that no matter how much you fight, argue, or get on each other's nerves the chances are good that your brother will always stick up for you in some way.