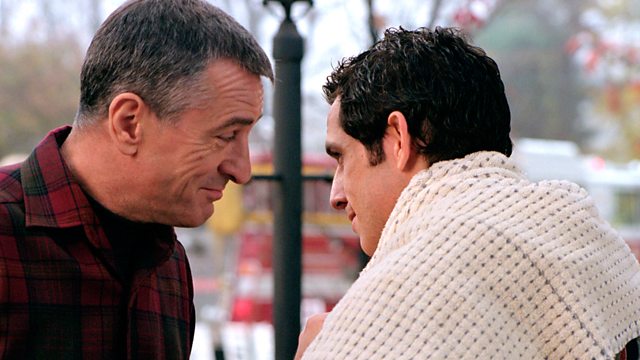 It was a while before we finally got to see Robert De Niro in something truly funny but his comedic movies have been every bit as good as all his other movies throughout the years as a lot of people could easily agree. The whole idea of him being funny could actually go back to movies like Goodfellas since it's obvious that he likes to have a good time and laugh it up with people around him, though due to the nature of the movies he was in at the time you couldn't rightly call them comedies. Once he started doing comedies however you couldn't stop laughing since he knew how to time everything just right and how to work with those around him to produce something that was absolutely hilarious and managed to surprise a lot of people when it came out. To think that this is the guy that made some of the most disturbing films in the world when he was younger, like Taxi Driver, is kind of amazing really.
Here are some of the funniest movies that Robert De Niro has starred in.
5. The Intern
Retirement doesn't really suit everyone as for some people it means that there's less to do and more time to fill each and every day. While some folks manage to fill that time with hobbies, travel, and anything else they come up with, Ben decided to use that time to go back to work and do what he knew how to do. The only problem was that after a while you kind of lose touch with the world as you knew it and realize this when you have to learn everything all over again. But when he's placed as the intern to the head boss of his new job he at least finds ways to make her life easier and even teach her a thing or two about how to conduct herself since she's so new to the lifestyle.
4. Analyze This
The last thing you want to see a mob boss be is unstable, but Paul is unfortunately breaking at the seams and needs a skilled psychiatrist to help him out. Unfortunately for Ben, the therapist that is unwittingly picked to help him out, his own life isn't so great at the moment as he has his own issues, and how he has to deal with the mob and Paul at the same time since the two are kind of like a package deal. Throughout the movie it's seen that Paul just can't seem to handle his own emotions while Ben's fiance grows increasingly fed-up with the fact that he has to deal with the mob at all. It's a pretty funny movie that's kind of like the lighter side of the Sopranos.
3. Grudge Match
This is essentially Raging Bull vs. Rocky considering the actors involved. Razor and Kid are old rivals that had a grudge match coming until Razor decided to retire from boxing. While the buildup to this fight is a giant mess that ends in a lot of broken equipment, property damage, wounded feelings and revelations about the health of the two fighters, it still gets sold out when it finally happens. During the fight however both Razor and Kid actually show a great deal of respect for one another, and despite the fact that Razor wins a narrow victory when it comes to points, Kid is still proud of what he's done and is congratulated by those around him.
2. Dirty Grandpa
A lot of us could only hope that we might have a grandpa this cool, though considering all the things he gets Jason into it could be that he's no so much cool as kind of a troublemaker that knows how to be cool but can also be kind of a jerk. But after his wife of so many years passes away Dick wants to go out and respect her dying wish that he get out and continue to live. Of course this seems to mean hooking up with a college woman that has a strange fetish for older men and fighting younger guys that should be able to take him down with one punch. But then he is a former member of Special Forces, so apparently those skills die hard.
1. Meet the Parents
Meeting the parents is never an easy thing for men as they understand too well that they're going to be judged before they even get to meet the parents. In the case of Jack meeting Greg however it's something that's even worse since Jack is the kind of guy that thinks no one is good enough for his daughters unless they follow his rules and are people that he can approve of. It takes a lot of misadventures and misunderstandings that are set right by the end of the movie, but Greg finally gets Jack to accept him.
Yes, the nipple scene in this movie was a tiny bit disturbing, but funny.