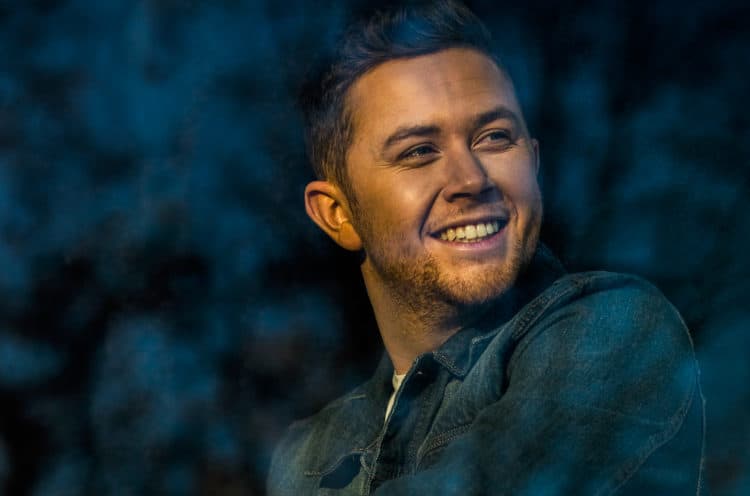 There are so many things you can say about a lot of people in the music industry, some good and some not so good. But there's one very good thing you can say about Scotty Mcreery, and that's the fact that he has a very strong moral center that seems to guide him down an interesting path. This is a guy that went to audition for American Idol and tried out honestly and sincerely with an attempt at Lee Ann Womack's song I Hope You Dance. He flubbed it, forgetting the lyrics and creating kind of an awkward performance, but admitted his mistake and stated, to the judges, that he didn't think he deserved to go on to the next round. Now how many people do this? The judges were actually impressed enough that they gave him another chance, and the second time around he nailed it by singing Long Black Train by Josh Turner. This goes to show that being honest and sincere can at times reward a person.
Here are some of Scotty's best songs.
5. See You Tonight
Let's be honest, a lot of songs from every genre are about love in some sense. It's a powerful feeling that a lot of people want and just need to get in order to feel complete and whole. The fact that it makes it into song and creates a burning need in a lot of people to express is proof that it's there, and that it's very real. The use of it in country songs though does have a special feel that makes things a little more poignant when you really think about. Maybe it's the drawl, the twang, or the deep and resonant feeling that doesn't happen in every genre. Whatever it is the feeling is something inherently wonderful.
4. I Love You This Big
It's interesting how fixated some singers are when it comes to love songs, and members of the opposite sex. It's not a negative in any way, but the number of songs that are created about these subjects seems to indicate where their head is at a lot of times. There are worse subjects that could be covered obviously and a lot of songs tend to go into depressing and somewhat hard to stomach topics, so love songs are actually quite nice as an escape from the world that we know. The feeling that we tend to get from love songs is one that manages to remind us that there's something worthwhile in this life.
3. The Trouble with Girls
There's always going to be vast differences between men and women since, obviously, we don't always fully understand each other. One thing we learn as we grow is that trying to figure each other out isn't something that happens in a day or overnight. It's a mystery that we try to divine every other day and still can't fully understand even on a good day. What we do know and tend to figure out on our own is that however different we are, we're still bound by one immutable fact; we want to know more about one another and by necessity will do and say whatever it takes to unveil the mystery.
2. Five More Minutes
Time goes by so fast that we often don't notice its passage until we take note of who's still there and who isn't. We watch those around us grow older, we take note as we change, as we grow taller, older, and more complicated with every year. No matter what happens, no matter how old we get, we don't get to turn back the clock, no matter how much more time we wish for. Those that watch us grow, that support us, and that become proud of the people we are, are those that don't last for as long as we'd like. The one thing we know, now and always, is that the time we're given with those we love is what we've got, no matter that we always want more.
1. This Is It
There are some moments in your life that you're never ready for, no matter that you plan, prepare, and expect to see come. While we're growing up we know that it's going to happen, that we're going to take that leap when it's necessary. But all the same you can't help but think that this is the moment in your life that things are going to change, that everything you've known before now will change without cease, and it will do so in a way that you won't be fully ready for since it's going to take you to a new level that no one is fully ready for. But you take the leap, and you accept the challenges to come, because you know this is the moment you wanted.
It's hard to find people like this, Scotty is a real gem.