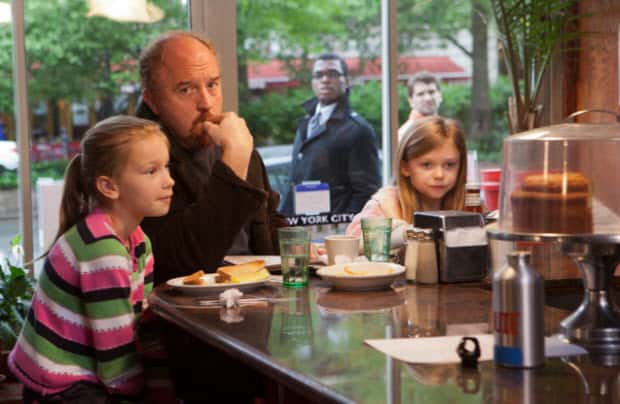 I've mentioned a number of times just how obsessed I've recently gotten with the Netflix original show House of Cards, admitting that the majority of my nights have been spent, alone, making it all the way through the first couple seasons.
And even though the clocks got turned ahead an hour this past weekend, meaning more sunlight throughout the day, that doesn't mean I'm about to trade my late-night Netflix watching for the outdoors every day.
Since it can be hard to keep up with everything that's going on with a TV show, here are the five best TV series not named House of Cards that you should be streaming from your Netflix account.
Thank god for this invention. These are the five best TV shows on Netflix.
5. The Office
Yeah, I know that these shows are syndicated on a ton of different networks every single day, but when you're in control of what episode you want to watch, The Office is a hell of a lot better.
One of the most hilariously, uncomfortable, awkward and perfectly honest comedies ever seen on television, Netflix actually offers up both the British and U.S. versions of the show, meaning you can choose just how raunchy you want your humor to be–while relating it all to every one of your coworkers.
4. West Wing
For whatever reason, NBC's former political show West Wing doesn't often get the respect that it properly should, being forgotten about even though it ran for seven seasons in the early-2000s.
But for anyone who either underestimated this show back then or just wants a break from the drama of House of Cards, I recommend getting yourself into this show.
Arguably the best political drama ever on TV, West Wing brings together a great cast that knocks each episode out of the park.
3. Louie
For years, friends of mine had tried to convince me to watch the wildly funny Louis C.K. show Louie, arguing that it's about as bluntly honest as someone would want from a comedian.
For better or worse, I gave in–and applaud them for beating the idea into my head, because it's fantastic.
With a bit of irreverence blended with raw, dry and, at times, even heartfelt humor, Louie delivers on being a great sitcom.
2. Orange Is the New Black
Naturally, the Netflix original series Orange Is the New Black has to be on this list if it wants to be taken seriously.
One of the best new shows of the past year, OITNB helps remind people that even the imprisoned people have lives besides just the crimes that they committed, spinning their experiences in a a comedic and entertaining plot.
With Netflix renewing the series for a second season that's set to return this summer, viewers would be wise to get caught up to make sure they understand what's going on before then.
1. Arrested Development
There's a reason why so many people pleaded to get this hilarious show to make a comeback in some way for all those years–because it's one of the best comedies TV has ever seen.
With an all-star cast and perfectly executed jokes in each episode, Arrested Development not only became a cult classic, but also one of the most dynamic shows ever thanks to a comeback that was just as well-received.
It's assumed to be for a hipster-like generation, but if your'e smart, you'll watch it and admit to being a little offbeat yourself.
[Photo via K.C. Bailey/FX]