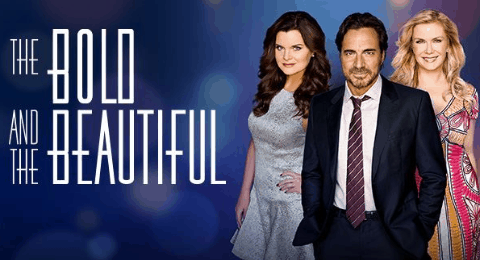 Bold and the Beautiful fans know that anyone in LA is doing anything it takes to be with the person they love the most. Even when that means going against a friend or a family member in a way that they know will not work in their favor, it's what they do. These are people who are looking to get what they want no matter how anyone else feels, and this is a situation that will never change. For one, we know that betrayal is a daily situation around here. We also know that it runs deep. Some betrayals are just a little worse than others, and they're not always the ones you see coming.
Thomas' Brain
When your own body betrays you, it's the biggest betrayal of all, is it not? When everyone else is just living their best life and you are not, it's hard. When your brain is clearly not right, and you've been fighting to make it right, things change quickly. We know that Thomas has to have a brain injury that hasn't been diagnosed that is making him live with a mannequin that looks just like Hope – and do all the things he's been doing. His own body is betraying him in the worst possible way, and that one is hard to deal with.
Steffy's Addiction
It's another situation in which your body sort of betrays you. She went from being the most wonderful mother and daughter and friend and aunt and business partner to being a drug addict overnight. No, literally. She's seeing a new man, she's making poor choices, and she pulled a knife on her own family. It's a horrible situation when you cannot control your own actions because of your dependency on a drug. She's dealing with something that she cannot help right now because she's just not ready, and it's been a difficult road for her to navigate.
Thomas' Use of Zoe
She was head over heels in love with him at the beginning of 2020. She was so happy with him that she refused to see that he was clearly infatuated with Hope. She refused to use any of her own common sense, and she refused to listen to anyone who was trying to help. When he proposed, she accepted. When they went to get married, he was ready to leave her at the altar to be with Hope when she came downstairs in her own wedding gown. It was Hope's way of making sure he didn't marry anyone and that he wasn't hurting Zoe any longer, but that kind of betrayal on your wedding day in front of all your friends and family is horrible.
Quinn's Part in Brooke's Issues
Quinn has been working hard to make sure Brooke is miserable this year. She's betrayed her every step of the way from not inviting her to things, to manufacturing romantic moments for Shauna and Ridge, to going against her husband to hurt his family to get her own way. She's not been a good person, and it shows. She's been a gross person. She's been the kind of person who doesn't have a lot of good in her life, and she's done everything she can to make sure she's able to take her down. But, her betrayal of Brooke has only escalated her own problems in life. She does not seem to comprehend that her own issues with Brooke have caused her more issues than they've caused Brooke. We all know that Brooke Logan ultimately wins no matter what she is doing, no matter how things are going, and no matter what is happening in her life. Her betrayal against Brooke was bad, but how it turned on her was worse.
Sally's Medical Diagnosis
It's the one thing that sits with us heavily. She had her doctor fake medical issues so that she could keep the man she loves. He was with Flo, and she wanted him back. When she was having some health concerns, she realized she could use that to trick him into being with her because it did mean she could get his sympathy feelings. She didn't care what it was that made him come back to her, but he was all in. He sacrificed being with the woman that he wanted to be with to be with her, to help her through her medical needs, and to be with her. It was a horrible thing to make everyone go through thinking she would die any moment.