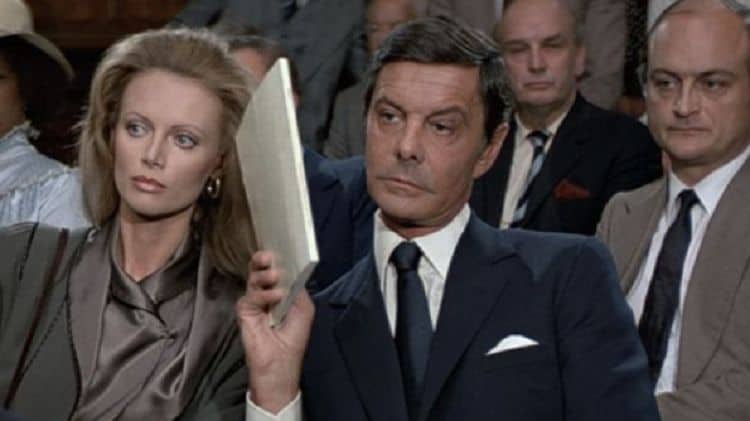 One might think that the James Bond movies would spend more time on their main villains since they're being pitted against a spy that is an expert in many disciplines and has no problem making it known when the moment is right. But in the history of 007, there have been a few truly useless villains since for some reason too many of them feel the need to talk and offer a great deal of exposition when laying out their plans, or are simply not entirely bright, to begin with for one reason or another. The fact that any of them wouldn't be at the top of their game in every way kind of indicates that they shouldn't have been put in the movie since trying to stand up against Bond when one is at anything other than one hundred percent is utter lunacy. One might as well ask a novice wrestler to take on an MMA fighter in a no-holds-barred match with the expectation that the novice can hold their own against an expert. The outcome would be about the same, especially considering that Bond villains aren't known for fighting fairly.
Here are a few of the least interesting Bond villains.
5. Dominic Greene
From his mediocre character to the motive that pits him against Bond, and even to his lame death scene, this is one of those villains that could have been a footnote at best in the Bond legacy and been far more effective. But putting him in the movie was enough to make a lot of people wonder what the writers were thinking about and why in the world it was ever seen as necessary. Villains don't always have to be the strongest or smartest, but it does make sense to give them some sort of edge that can keep them from becoming entirely forgettable to the point of being a non-entity in the movie.
4. Solitaire
The powers of virginity and all that noise is something comical to see in a James Bond movie since the word 'virgin' is something that a lot of people don't really think about when they watch these movies, especially given the proclivities of the main character. But while it did have the benefit of being unexpected, it still didn't come off all that well since people might have been a little confused at this type of a character in a Bond movie. What should have likely worked to the advantage of the movie kind of made it a little awkward, and one can only imagine that the writers were wondering why.
3. Kamal Khan
If anyone was wondering how boring a Bond villain could really be this is one great example since Khan is one of those characters you might feel the need to poke with a stick to see if he was going to do anything. This might sound a bit unkind, but there were props in the movie that felt more invested in their parts than Khan did most of the time, as he was just a boring villain that one had to wonder about at some point. Putting someone like this in a Bond movie was a sure way to slow the entire process down and make it clear that people were going to take note. Thankfully it didn't ruin the entire thing, but it was hard to miss how dry he was.
2. Elliott Carver
From his motives to his lectures, Elliott is the kind of guy you might want to see get his comeuppance quickly and without hesitation since it would spare everyone the trouble of having to listen to him any longer. It's pretty bad when a villain isn't given the kind of dialogue and character that people can actually get behind when it comes to thinking that they're worth at least a few more minutes or could possibly be someone that Bond should take seriously. But really, granting this guy a mercy kill would have been one of the greatest ideas in the history of Bond movies just because it would have put him out of the audience's misery.
1. Gustav Graves
Unless you're Jackie Chan, who in the hell is going to try and perform kicks while standing on a hovercraft? And to give another example of his stupidity, the guy did what a lot of villains do, he talked too much when action would have been the best way to go at the moment since, to be honest, too many bad guys ruin their own plans by talking and never shutting up long enough to see that wasting their breath on useless taunts is bound to get them in trouble since it gives the hero a few precious seconds to think and then act. Gustav is kind of like the poster boy for the commonality of bad guy mistakes.
Sometimes it does pay to stop playing games and just shoot the secret agent.