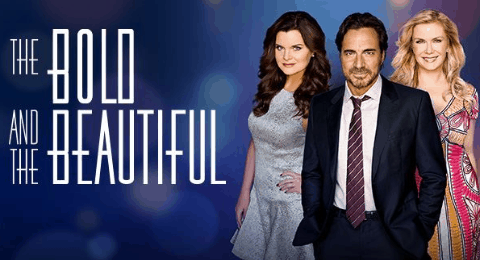 As if a global pandemic that shut down production of everyone's favorite soap wasn't enough of a shocking experience in 2020, the show did go on; and they brought the shock value up a notch. There's been a lot less Bold and the Beautiful this year because of the fact that the show was unable to film for so many months due to the COVID-19 outbreak, but they're back and better than ever. Or, worse than ever depending on how you feel about the situations going on. In a time when the world wants something normal and something to distract them, the Bold and the Beautiful cast is doing their part to ensure we are not disappointed. They're bringing the heat and bringing the drama, but a few moments shocked fans more than others this year.
Sally's Departure
When we were left hanging right as the global pandemic struck, we didn't know what would happen. The new episodes of the show ended right as Sally was in the midst of getting caught lying about a terminal illness, and we did not know how things would end up. We had some ideas, of course, and we had some thoughts. What we did not think would happen was that she would be entirely ousted from LA and removed from the show entirely. While we are thankful that the character is not gone forever because she did move to Genoa City and can now be seen on "The Young and the Restless" as Sally Spectra, we are still sad that they ousted her. She brought so much to the show, and this is the second time they've removed the character – and fans were not happy either time. It's shocking to us that they would do that a second time.
The Mannequin
All right, we have to say this; It's shocking to us that this is even considered a good storyline and that this is even something that the writers thought would make a good concept. Thomas has a mannequin he's keeping very close to him that looks an awful lot like Hope, and things are just getting weirder and weirder. First and foremost, this is something that has clearly gone on long enough. Thomas has been pining for Hope for entirely too long now, and it's not going to work. He needs to move on, and this storyline needs to die. The mannequin shocked us not because it's tragic or dangerous or anything like that. It shocked us because it's tragically ridiculous and it's just so bad.
Steffy's Addiction
We don't make light of addiction situations, and we believe that addiction awareness is something more people need to educate themselves about. However, what shocked us is that this storyline even exists. The moment she took a pain pill and went to bed and then woke up basically a raging addict hooked on pills was a bit…much. It's also unrealistic. This is a woman who has gone from being a total lunatic filled with jealousy and pettiness over the years to being a woman who didn't need anyone but herself because she was going to be the best mom ever to being a raging addict in a hot second? We aren't buying it, and we are shocked the writers of the show thought this storyline was a good one. Not that she's not crushing this as an actress, but still….we're shocked that this is going on.
Steffy Pulling a Knife on Her Family
The single most shocking thing we've seen all year was this moment. We already went into the addiction detail, but this was shocking. Steffy loves her family. She loves them uncontrollably, and she's been someone who has fought long and hard for her family. For the little girl she loves so much, for the daughter she raised for nearly a year without realizing she belonged to Liam and Hope, to the nephew her heart hurts for. Her family is a mess, and she's been the driving force trying to keep it together for so long, and pulling a knife on them brought the world to their knees.
Brooke and Ridge Reunite
We are just shocked. Again, this is not a couple that should be back together this soon. While we feel that they will absolutely always find their way back to one another, we did not see it happening this way. These two have been through so much during the course of 2020, and we didn't think they'd end up back together so soon. They cannot get on the same page about their kids. They cannot agree on anything. They cannot function as a team. Why are they back together so soon? It's shocking to us that she didn't remarry and he didn't spend more time with Shauna.