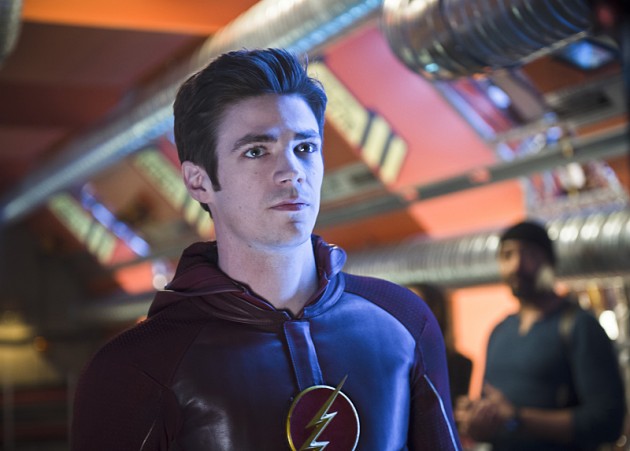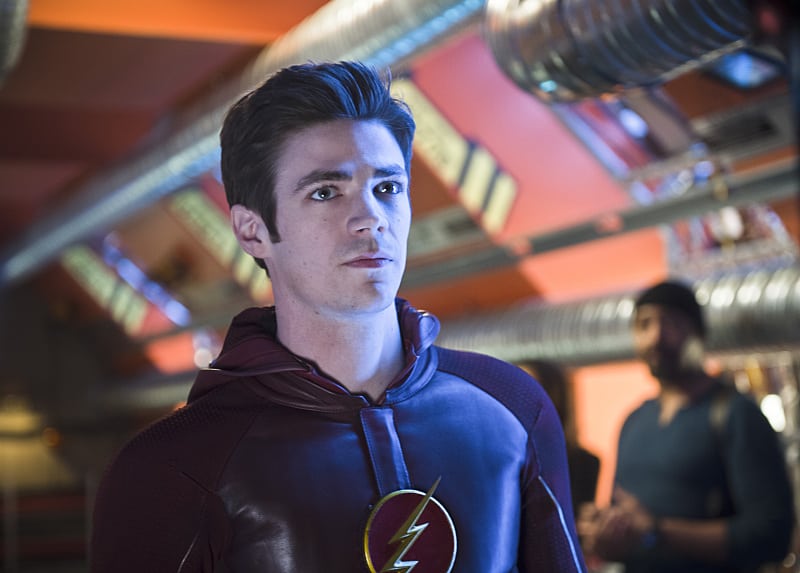 With the 2014-15 TV season coming to a close, TVOvermind is taking a closer look and reviewing the most recent seasons of some of network TV's biggest shows. We last examined NBC's "Parenthood." Next up: The CW's "The Flash."
Wow. What else is there to say about The Flash, really? The Flash has never been one of my favorite comic book characters, so when they first announced the show, I was pretty ambivalent. I watched Arrow, so I thought, "Same creators? This will be pretty cool." But "pretty cool" is probably the understatement of the year. Turns out, The Flash has been the best television show of 2015 so far, and it's been, by far, my favorite.
The Flash, for a network series (The CW at that), has stunning visuals. Any show as ambitious as this one is likely to have pitfalls in this area, but even as The Flash gave us a humongous, talking, telepathic gorilla, the visual effects STILL didn't seem hokey. It would be hard to feed their own ambition if their visual effects didn't live up to the challenge, but I have yet to be disappointed by any of it.
The Flash's biggest strength is clear. It has the best characters on television right now. These characters are played masterfully by their actors, they're all interesting, and they are SO easy to invest in. Candice Patton steers plenty clear of "whiny female lead" territory, an area that some Arrow counterparts have flirted with in the past. She's strong willed, she's not a victim, and she is the best Iris West that I could possibly imagine. Carlos Valdes is amusingly whimsical as Cisco. There's no denying that the comic relief is strong with this one, but he has proven that he can carry some serious emotional depth. In the scene (SPOILERS) where "Wells" "killed" Cisco, I was so emotional. Even its funniest characters pack an emotional punch. Rick Cosnett was a strong Eddie Thawne, Danielle Panabaker is wonderful as Caitlin Snow, and Jesse L. Martin is arguably the best father figure on television today. I also have yet to be disappointed by a villain's casting, but special recognition should to Wentworth Miller's Captain Cold, as I can't imagine anyone else in the role.
There is so much good about this cast, but I have to discuss with you a few particularly impressive pieces. First, there's Tom Cavanagh as Dr. Wells/Eobard Thawne. The wheelchair-bound scientist/deceptive time-traveler has been a wonderful center of the main mystery arc. We learned pretty early on that Wells was the "Reverse Flash," but the mystery of how or why he became said villain was what we all really wanted to know. Cavanagh handled the mysterious performance with such wonderful vigor, and I am SO glad that he will be returning as a series regular in Season 2. Secondly, the use of John Wesley Shipp as Henry Allen, Barry's father, might be the best decision anyone has ever made. First of all, it acknowledges Smallville before it by casting "The Flash" from the early 90s The Flash series. Even if that was the only reason that they cast Shipp, it was also the best decision they could've made because he packs such an emotional wallop. It seems like every time Shipp has a scene with Grant Gustin's Barry, I become a little misty eyed, and that is not a quality I take lightly in a show.
Of course, I can't get out of this review without saying that Gustin was the perfect choice to play Barry Allen. He carries equal parts dramatic flair and heroic optimism with an innate sense of fun. He knows when to be serious, when to smile, when to laugh, and it just seems like he's having a blast. Lucky for us, his fun translates into our fun, because I've never had more fun watching a show. Gustin is the perfect Flash, and I only wish he'd play him in the movies, too. Also, I'm so glad that he got to sing during the first season, and I hope that it means there might be a musical episode sometime in the future.
If there's one thing that worries me about The Flash, (and trust me, that's a big "if") it's the time-travel aspect. As a general rule, I love time travel stories. I find them fascinating. Back to the Future is one of my top five favorite films. But, with time travel storylines come the possibility for changed outcomes, as we saw when Barry's Groundhog Day-esque journey saved Cisco's life and protected Wells' secret. My only worry is that constantly changing stories based on time travel will hurt the wonderful character work that has already been done, both on this show and The CW's other DC properties. Sure, I'm anxious to explore other timelines, so long as (by and large) the one with my favorite characters in it stays relatively intact.
What else is there to say about The Flash? A show I didn't begin with much interest in hooked me, held my interest, and became my favorite show of 2015 so far. It starts off fun, but it gets better and better the longer you watch. It's the most ambitious show on TV, and that makes it EXTREMELY fun to watch. If for some reason you have missed out on this gem, catch up just as soon as humanly possible. I'm certain that you won't regret it.  I could not have asked for a better first season, and I hope that the momentum continues.
The Flash will return on Tuesdays this fall at 8/7c on the CW.
[Photo via The CW]