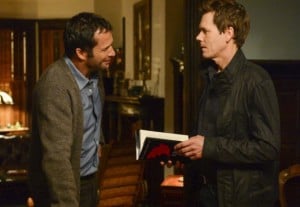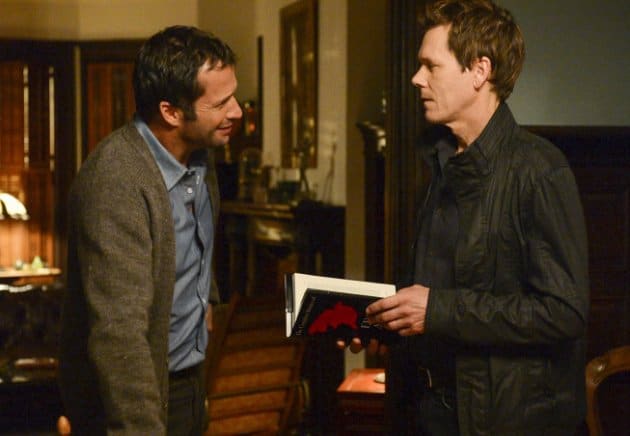 Finding the cult member's meeting room in last week's episode of The Following is going to yield some information about Joe's followers.  In tonight's episode, Ryan is convinced that the cult has more than six members (matching up with the number of fingerprints found).  Coincidentally enough, that's when a new follower emerges from the woodwork in spectacular fashion (ie. setting people on fire): Rick.  Rick is on a path to wreak destruction and follow Joe's orders, but the both of them aren't above getting some petty revenge on the people that Joe thinks wronged him. 
Out in the country, Emma and Paul's feud over her relationship with Jacob comes to a head in tonight's episode.  Starting tonight (and continuing next week) things are going to get very complicated for this trio.
Finally, we'll also be getting a flashback to the very first meeting between Joe and Ryan.  Before the premiere, Kevin Bacon said that "[Ryan's] just interviewing [Joe] by happenstance on this college campus. And what you see is that he gets strangely seduced by Joe, not in a sexual way, but just in a friendship kind of way. Joe sees into Ryan and is able to kind of play him like a violin and there are a lot of qualities of Joe that Ryan really admires." 
Don't miss an all new episode of The Following tonight at 9:00 p.m. ET/PT on Fox.  For more information about tonight's episode, read Jon's advance review.
http://youtu.be/usAM6F66W3Q
http://youtu.be/WutJX-WNqjI