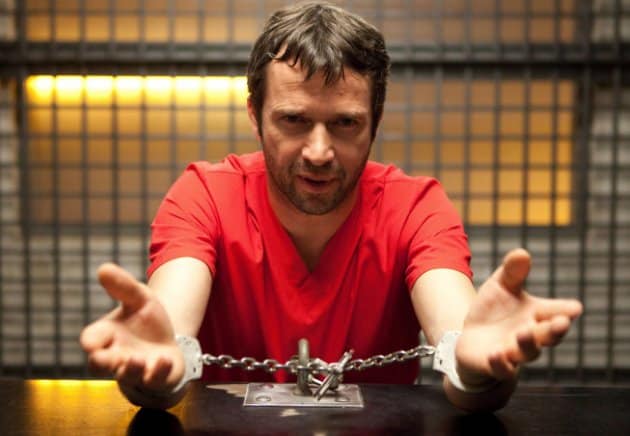 The first thing you're going to notice about The Following is that it's seriously intense.  The series, created by Kevin Williamson is a blend of several things he's done well in his career. You'll see snippets of the horror and intensity of Scream and the excellent story pacing and reveals of The Vampire Diaries.  You might not think combining these elements would make a good show, but The Following is the best new series in the 2012-2013 primetime lineup.  Period.  I don't think I've been this excited about a pilot since the premiere of LOST.
James Purefoy stars as Joe Carroll, a sinister – but highly charismatic – man who killed 14 girls during his days as a college professor.  Ryan Hardy (Kevin Bacon) was the FBI agent who relentlessly pursued the case, saved the life of Carroll's last victim, Sarah Fuller (Maggie Grace), and single-handedly brought Carroll to justice.  But the rescue left Hardy with a pacemaker, effectively ending his career as a field agent.
Fast forward about 8 years to a time when Carroll breaks out of prison.  Hardly is called back to duty because of his knowledge of Carroll.  BUt it soon becomes clear that Carroll has amassed himself some admirers…a group of followers who are only too happy to fall under his spell and commit crimes for him.  Does The Following tackle gruesome subject matter?  Yes.  Much in the same way that Dexter has.  Is the quality excellent?  Absolutely.  Purefoy and Bacon are two skilled actors who play perfectly off of one another and Carroll's genius and Hardy's drive make their story a compelling one.
Watch a preview below for The Following and don't miss the series premiere on Monday, January 21 at 9:00 p.m. ET/PT on Fox.
http://youtu.be/PXj8AflGvD8