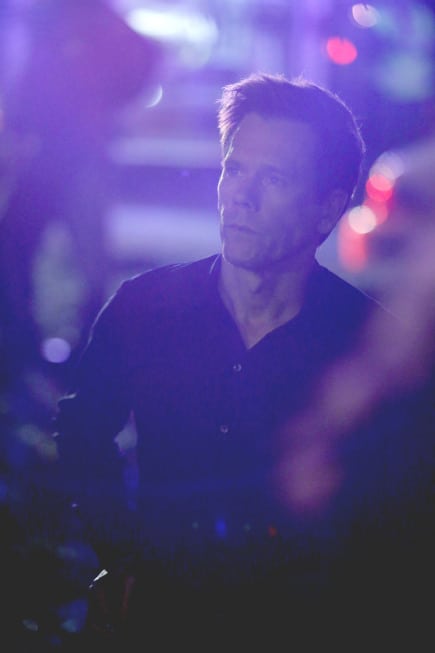 Joey managed to call his mother this week on The Following, prompting Mike and Ryan to head to Duchess County to try and rescue the boy.  In the farmhouse, Paul and Emma continued to insist that Jacob be the one to kill Megan, but he continued to resist (and freaked out about the threesome encounter the night before).  Soon after, Joey made his own escape and encountered a nice couple in a nearby house, but Emma caught up with him and brought him back home.  Unfortunately, the couple soon met their death at Paul's hands for calling the police after recognizing Joey.
The FBI and the local cops narrowed down their search area when they connected Paul's photo with Megan's recent disappearance and the call from the couple helped with the search.  Back in the city, Joe asked his former attorney to help be his eyes and ears on the outside and asked her to read out a statement which ended up triggering two more of Joe's followers.  One of these followers (Hank) headed to the farmhouse to help Emma and the others escape as the FBI got closer to them.  As Ryan and the cop tried to infiltrate the house, an officer got shot and Ryan killed Hank.  Ryan made it inside the basement and found Megan, but a further search through the house ended in Paul holding a gun to Ryan's head.  Finally, back in the city, Joe had arranged for Claire to be taken.
In next week's episode, Ryan tries to stall Emma, Paul and Jacob in hopes that he'll make it out of the house alive and a new follower named Charlie reveals Joe's true intentions.
Watch a preview below for the February 25 episode of The Following on FOX.
http://youtu.be/cEfK7XC265E