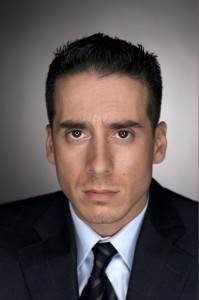 Fringe showrunner Jeff Pinkner (Alias) gave a statement to TVGuide yesterday concerning the very public rumor that series star Kirk Acevedo has been fired. Acevedo gave a status update on his Facebook account yesterday that proclaimed that he had been fired from Fringe. Since then, more details have arisen, specifically that FOX had indeed passed on the option to sign Acevedo for a full season of Fringe. In the interim, FOX has either had time to rethink that move or Acevedo spoke too soon. According to Pinkner, Acevedo is still considered a part of the Fringe cast.
'like all things on Fringe, there is more to this story than meets the eye. We have already seen two of him on the show, we have already met the second Charlie. He had a scar on his face.'Pinkner told TVGuide in response to questions about Acevedo's acidic announcement.
Only, Kirk's Facebook is not part of the Fringe universe, and one can't help but think that Pinkner's statement is an attempt to put a spin on a slightly more complicated situation. None-the-less, Pinkner brings up a very good point: with Fringe going interdimensional, there are now two Charlies – how in the heck do you go about writing both of them out?