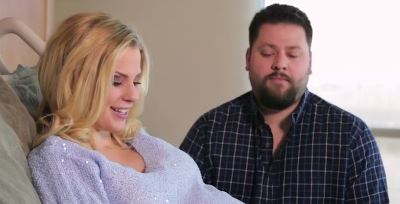 Rattled is the hot new television show that everyone is talking about. Famed actress Drew Barrymore teamed up with TLC to bring to you the stories of four different couples all looking to share their struggles with the rest of the world. Tonight fans will see a bit more about each couple and how they are managing what they did not expect. Perhaps it was a pregnancy that they were not planning on, or one that they planned for so long and were shocked to find out that one baby was actually four. Whatever it is, baby changes everything and these four families know better than anyone.
Dough and Marsadie continue to struggle with their relationship as Marsadie continues to struggle with developing that motherly instinct she so badly wants. Will she make any headway in bonding with her baby, or will she continue to feel as if she is not good enough at her new job?
Tonight we also learn more about the Gardner family, Ashley and Tyson. This is a couple that struggled with infertility and now struggles with a bed-ridden pregnancy with two sets of identical twins, and Ashley is struggling. There is a lot of worry that comes with a situation like this, from health to finances to their marriage, and this couple takes us into their doctor's office tonight to share with us a few special moments.
As far as Sal and Destiny and Jason and Kristina, both couples worry significantly about how these babies will affect their lives. See them tonight as they argue about names, their plans and how they will manage when their babies finally arrive.
Check out the preview below!
Be sure to check out Rattled Tuesdays at 10 pm on TLCÂ